Why We Give: Ramón and Gracie Riesgo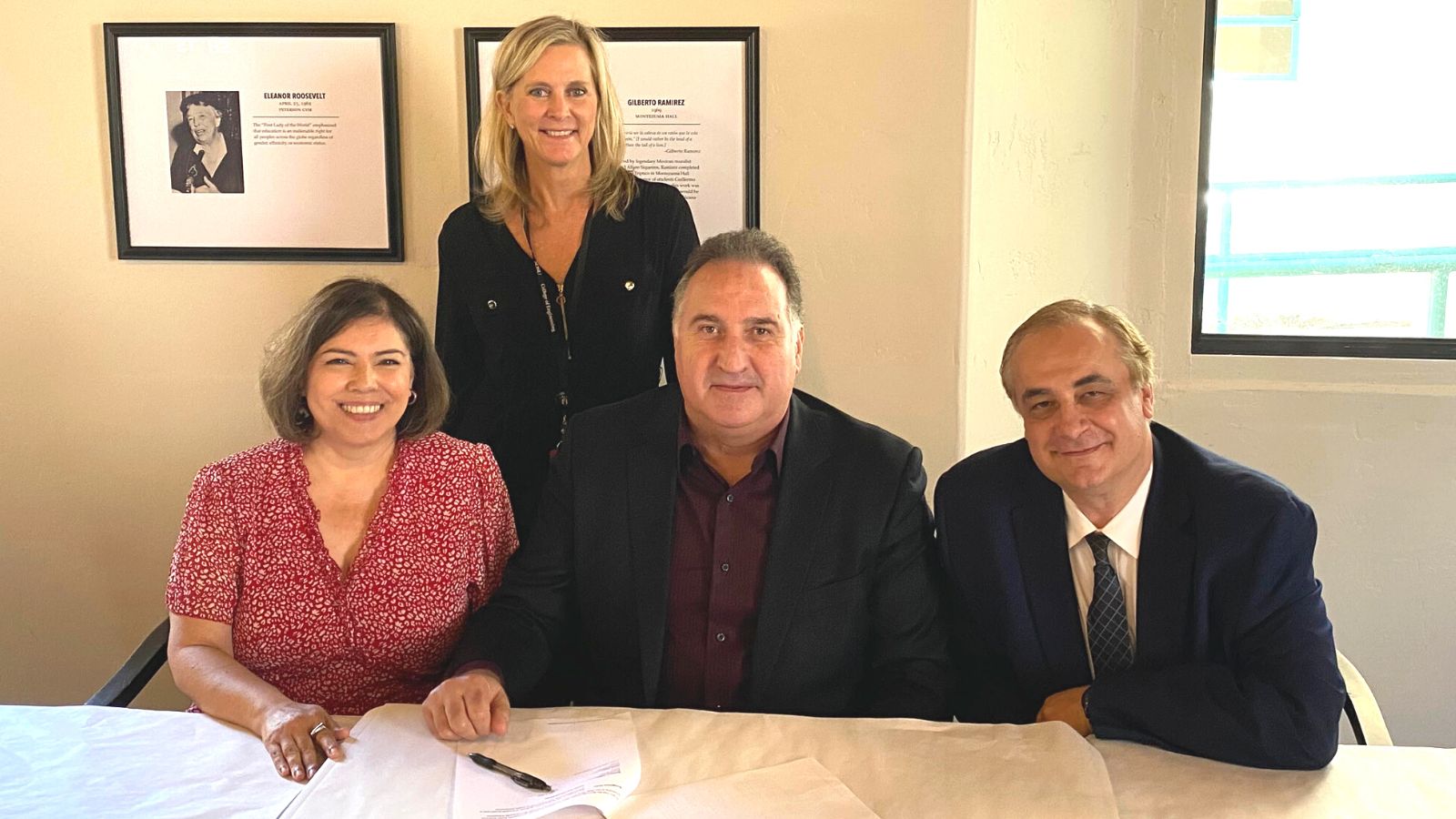 San Diego State University alumni Ramón (Aerospace Engineering ' 91) and Gracie Riesgo (Public Administration '88) are Aztecs for Life. They choose to give back to SDSU through the Ramón and Gracie Riesgo Endowed Scholarship for Engineering due to all that the university gave them as students.
SDSU Beginnings
A graduate of Crawford High School in San Diego, Gracie chose to attend nearby SDSU because it was the "logical thing to do," where she studied Public Administration. Originally from the Arizona-Sonora border and playing semi-pro basketball in Mexico at the time, Ramón chose San Diego because it was "both a place to get away from the Sonoran desert heat and to attend a school that had an Aerospace Engineering Degree," he said. As originally planned, Ramón double majored in Aerospace Engineering and in Spanish.
The couple met during a fateful night at a fundraiser for Gracie's club, MABA (Mexican American Business Association). "She was working the bar, so I saw her enough times that night to gather the courage to ask her out," recalls Ramón.
The rest is history. The couple continued their involvement in student involvement organizations centered around empowering and supporting Latino students on campus.
Aside from being involved in the Society of Hispanic Professional Engineers (SHPE) and the Movimiento Estudiantil Chicano de Aztlán (Chicano Student Movement of Aztlán, or MEChA), Ramón said they were always helping other Latino clubs and associations. "But our real "club" was La Plebe," he said of the unofficial organization they helped organize in September 1983.

La Plebe is Born
"The origins of La Plebe can be traced back to a core group of engineering students that shared a common background – generally native Spanish speakers reared in the Latino culture with a significant number being first generation immigrants," said Ramón in a Daily Aztec article.
In the early days of La Plebe, a small group of six students who lived outside of campus and worked part or full-time decided to come together to provide a social and educational support network for themselves. By 1985, the grown to close to 30 members, and the club acquired their own meeting place on campus; The Chicano Collection Room in the basement of Love Library.
Soon after, La Plebe had become an influential mix of students from various Hispanic roots and school majors, that was regularly touted out by campus student groups due to its involvement in outreach events, educational excellence, and even intermural sports.
In 2023, as La Plebe celebrates 40 years since that Fall Semester, the group has grown to over 80 members - with over 17 second-generation SDSU La Plebe members represented.
To Continue The Legacy
Due to these experiences and more, San Diego State University is much more than just the Riesgos' alma mater.
"Being an Aztec has meant education, love, and a social & professional connection to San Diego," Ramón said.
Ramón and Gracie say it's meaningful to them to make the commitment to the College in form of an endowed scholarship. "We're grateful for SDSU and we encourage others to join us in helping to support the College with endowed scholarships," said Ramón.
Ramón encourages those who are considering to also give to SDSU to look at the results: "Numbers don't lie! SDSU has achieved and surpassed all annual expectations in terms of graduation rates, diversity of graduates, teachers, academia." He especially expressed his excitement for the upcoming SDSU Mission Valley development.
Today, the Riesgos say when they walk through campus they are able to see the all of the benefits they took advantage of as students due to the generosity of past alumni. After going through the university process with their kids as parents, they learned even more the importance of giving back to the school we deeply care for. Their endowment program is a first step in achieving their plans of giving back to SDSU. "The sky is really the limit of what can be achieved by SDSU going forward!"
The College of Engineering is grateful to all those who provide much needed philanthropic support. If you or anyone you know is interested in supporting the College of Engineering, please contact Kate Carinder, Senior Director of Development for the College of Engineering at: [email protected].