Electrical and Computer Engineering Professor Announced as New Senior Associate Dean of SDSU Global Campus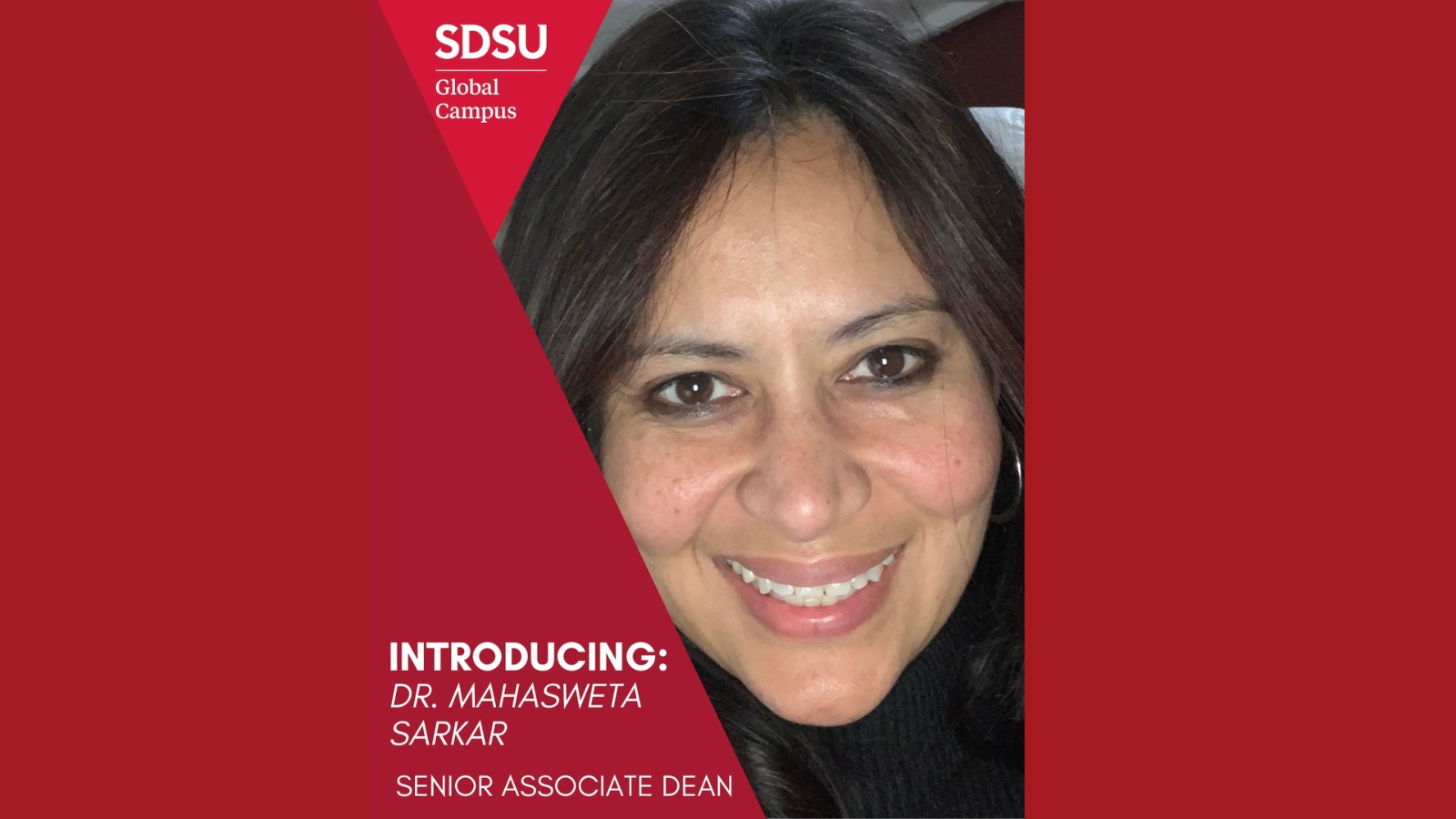 We are proud to welcome Dr. Mahasweta Sarkar to the Global Campus family as Senior Associate Dean. Sarkar has been very involved in several Global Campus programs as a Professor in the Department of Electrical and Computer Engineering. She has served Global Campus as a faculty advisor, instructor, and advocate. She also brings a wealth of experience and passion for international programs.

"I am excited to take on the new role and challenge at Global Campus," said Sarkar. "It's an institution that I have been associated with for several years, designing and advising several online Engineering programs. I am looking forward to bringing all those experiences working with students as their graduate advisor and my international collaborations to Global Campus to further boost and support the wonderful work they do in educating our next generation!"