SDSU Alumnus Pens Personal Finance Book for the Next Generation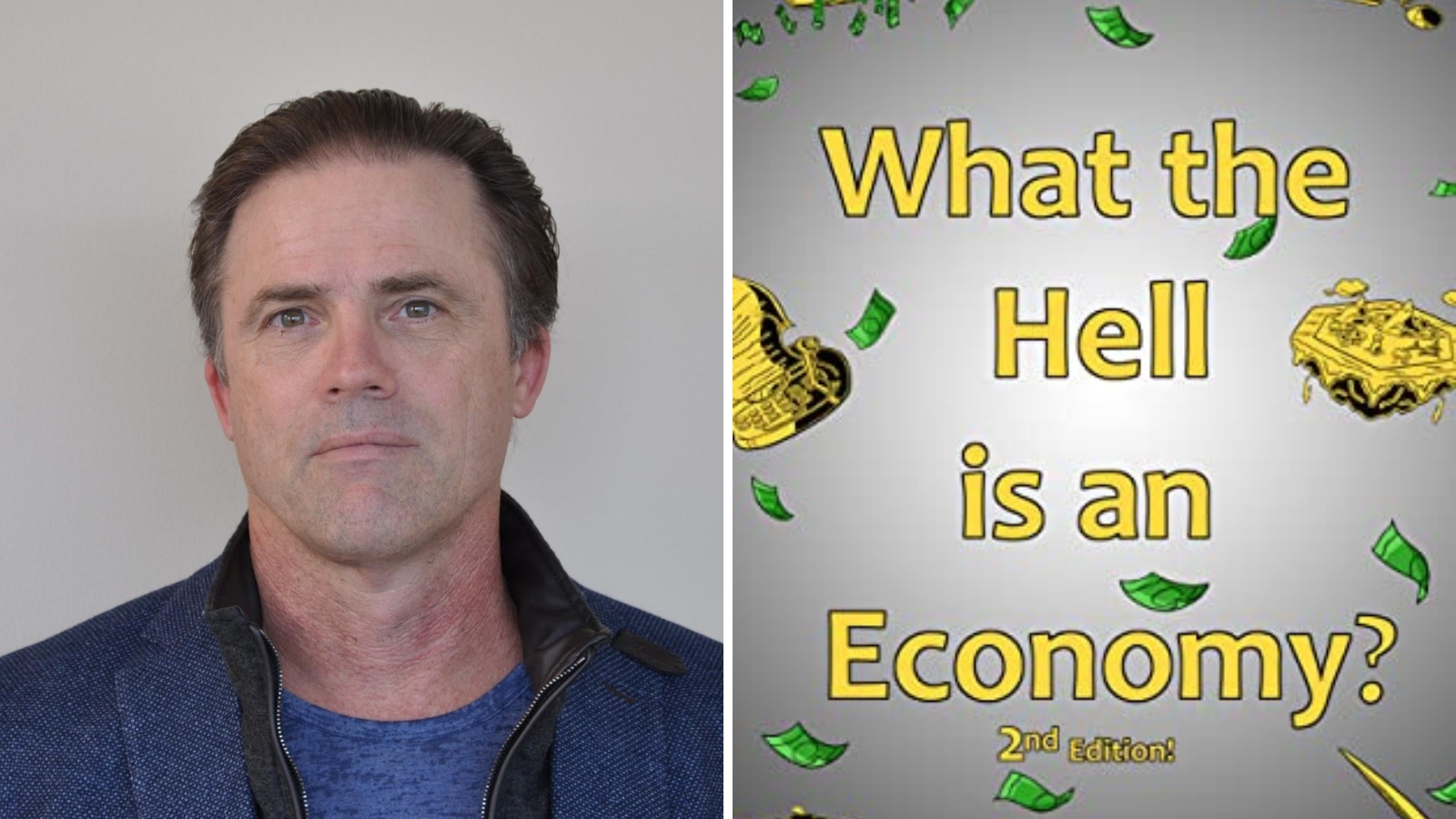 What the hell is an economy?
It's a question that Eric Johnson ('86) wouldn't have asked as an electrical engineering graduate student at San Diego State University. "I gave it no thought," he said.
But throughout his career and life experiences, Johnson has learned that the economy includes goals of productivity, improving quality of life across the board, and "just the right amount of compassion."
Johnson, who earned his master's degree in Electrical Engineering at SDSU, recently released the latest edition of his new book, appropriately titled, "What the Hell is an Economy?" to help the next generation understand the financial world around them and how to avoid a financial storm.
"I didn't receive any education on finances from my parents," said Johnson, who was a first-generation college graduate.
Johnson's mother, an immigrant who grew up in Holland during World War II, sacrificed a lot for her children's education. "There was no way we wouldn't go to college," said Johnson.
An electrical engineer by trade, Johnson picked up his financial knowledge as the CEO of a successful startup, and later on as an angel investor.
Particularly inspired by the 2008 recession, Johnson decided to read books on economics, take notes, and share them with his colleagues and friends. After several years of collecting his personal notes, he was encouraged to compile it into a book, finding time to do so during the 2020 COVID-19 pandemic.
Through these experiences and self-education on economics, Johnson has analyzed and reinvented the wheel of economics to include the importance of the economy funding education and new innovations - innovations that in large part will be spearheaded by the next generation of engineers.
"If we're not creating extra wealth, science is not funded," said Johnson. "Science needs to be funded for our up-and-coming engineers to discover the solutions to our world's most pressing challenges."
In the book, Johnson re-evaluates the wheel of the world economy. Though the book intentionally refrains from specific investment advice, it empowers readers to use critical thinking skills to make their own investment decisions using what they've learned about how the economy works.
Johnson, who describes himself as "pro-entrepreneurship," hopes to empower young adults in particular through his book to "level the playing field" of entrepreneurship and money smarts. He hopes the book will encourage young adults to think entrepreneurially and never stop empowering themselves to become financially secure.
Johnson's e-book, "What the Hell Is an Economy?", is sold on Amazon.

Johnson also publishes on economics and some astronomy at wthisaneconomy.com.