Electrical and Computer Engineering Alumnus Pens Children's Book on Engineering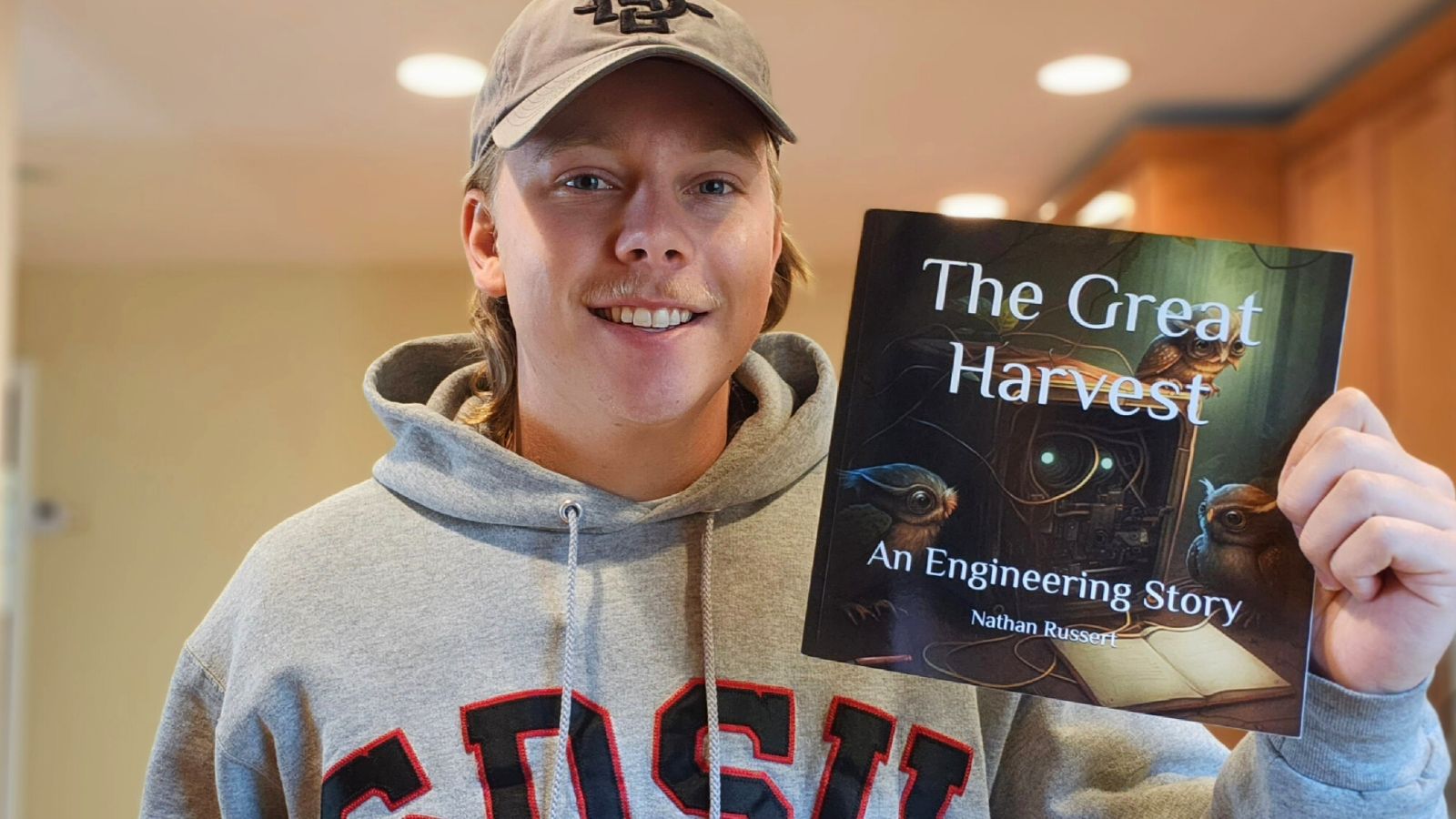 An electrical and computer engineering alumnus has written and published a children's book on a group of animal engineers to introduce young readers to the world of engineering.
"The Great Harvest: An Engineering Story" is a read-aloud story for kids with the aim of transporting kids to a fictional world where animals with different skills work together to solve a big problem. "They'll watch the animal friends use mechanical, electrical, civil, and aerospace engineering to come up with brilliant solutions," said author, Nathan Russert ('22).
Russert is an author and electrical engineer who is passionate about inspiring the next generation of engineers. With a background in embedded software, Nathan is sharing his love of writing and engineering through captivating stories and scientific texts.
Russert, who works for LiveWire as an Embedded Software Engineer of Vehicle Diagnostics for Harley Motorcycles' EV Division, says he wrote the book to encourage the next generation of engineers: "It's a colorful and engaging read-aloud book that showcases the importance of creativity and problem-solving," he said.
The book, which aims to captivate audiences ages 4-8, follows a group of lovable animals who band together as a team of engineers.
To celebrate the launch, the e-book is available for free on Amazon with Kindle Unlimited. A paperback edition is available for purchase through Amazon.