Day in the Life: Women in Construction President Ines DaCruz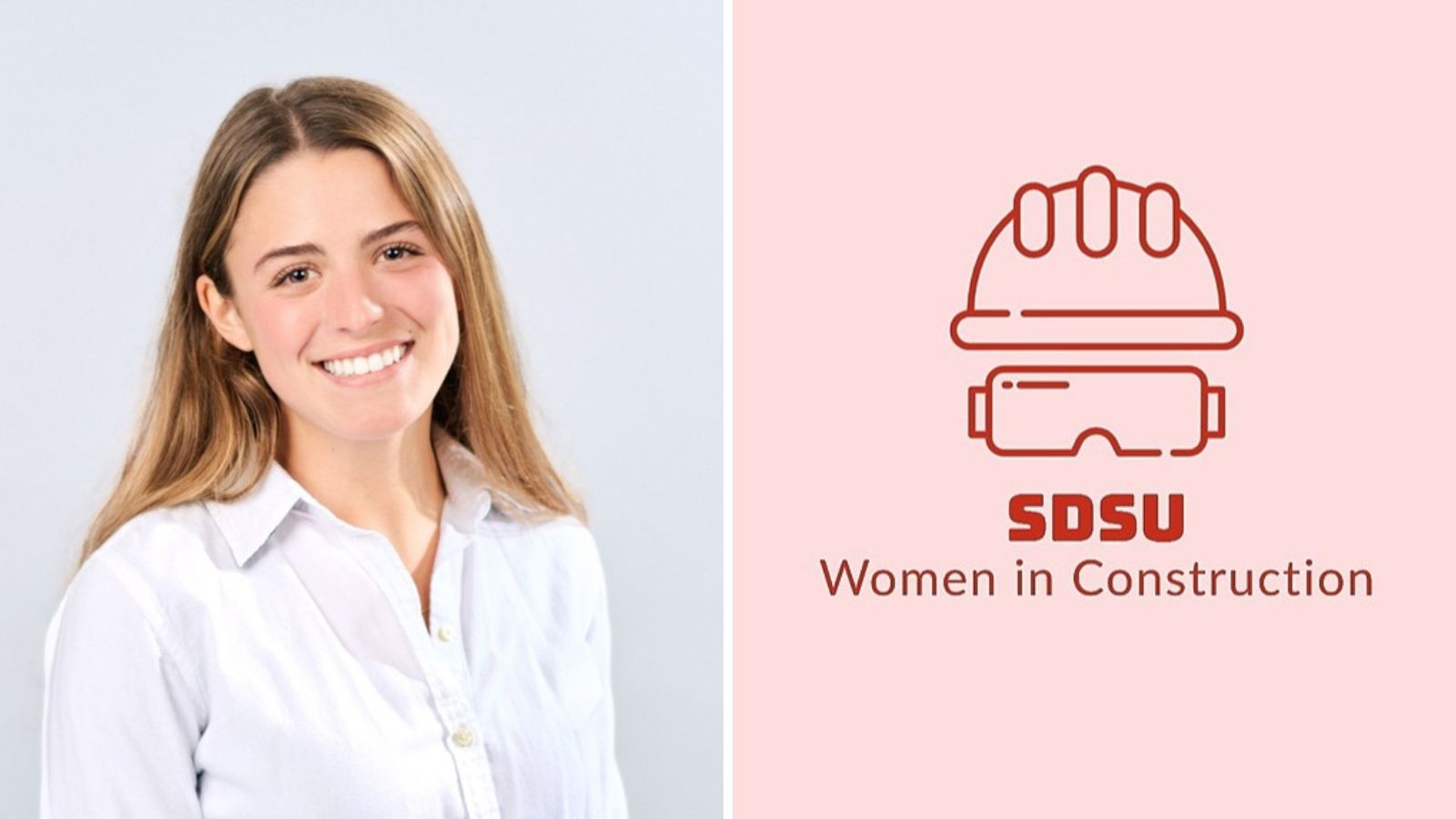 Hello! My name is Ines Dacruz (she/her), and I am a second-year Construction Management student at San Diego State University. I am currently the president of the Women in Construction student Chapter at SDSU. During my freshman spring semester, I worked closely with my mentor Professor Alves, as well as two of my classmates, Brianna Lopez, and Elizabeth Craviato to restart the WIC chapter. Over the past year, we have had various guest speakers, workshops, and networking/social events.
Here's a day in the life as president of WIC:
7-8am: Wake up, make coffee and eat breakfast, get ready for class.
8-9am: Make my daily agenda, check emails, work on either chemistry or calculus homework, then start to walk to class
9-10am: chemistry class
10-11am: calculus class
11-12pm: Sit at one of my favorite study spots near Hepner Hall and do some studying or apply for scholarships, check in with the other WIC officers to make sure that we are all ready for the day's meeting.
12-12:50pm: Calculus activity session
12:50-2pm: Rush to the Visionary Suites for the WIC meeting! Socialize with fellow WIC members while we eat lunch and hear a great presentation.
2-3:30pm: Go to the Math and Science Learning Center to work on my calculus homework with the help of my TA.
3:30-5pm: Head to the gym. Do some cardio (either running or biking or stair master), and then core.
5-6pm: Shower, eat dinner, have a debrief with my roommates about how all of our days were.
6-9pm: Work on my weekly lab assignment, study, and FaceTime with my family.
9-9:30pm: Watch an episode with my roommates of our favorite tv-series.
9:30-10pm: Get ready for bed, and check my emails for the last time.
10pm: Go to sleep!