Advance your Career with a Degree in the Field of Engineering
Since its inception in 1961, the College of Engineering has evolved into a top choice for serious engineering students and researchers from all over the globe. We deliver broad-spectrum, world-class engineering education, combined with practical research experience. Our students can choose among seven bachelor's, and a number of master's and joint doctoral degree programs.
We're dedicated to innovative education, discovery, and dissemination of knowledge. We equip our students to think with international perspective, to design solutions that meet human and societal needs, and to create economic value that helps sustain the San Diego region and beyond.
We're committed to inventing a better future, both for the San Diego region, a hot spot of innovation and technology, and for the global community we all share. That's why we maintain close relationships with San Diego industry that result in extensive partnerships, internships and placement opportunities for our students.
Faculty
The College of Engineering welcomes eight new Faculty for Fall 2018.


Dr. Randall German, Professor Emeritus, SDSU Mechanical Engineering Department, is sending experiments to the International Space Station to improve fabrication techniques in space.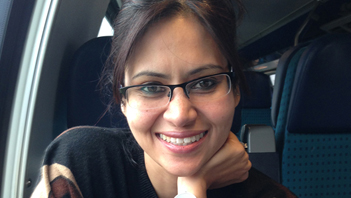 Dr. Mahasweta Sarkar, Associate Professor, SDSU Electrical and Computer Engineering Department, studies the use of brain-computer interface technology.
Alumni
Tom Kertesz, BS Engineering 1960, has made a bequest to establish the Kramer and Marjorie Rohfleisch Memorial Scholarship Fund.


This Aztec is leading the fight to eliminate preventable hospitable deaths.



The Mathematics Engineering Science Achievement (MESA) Program has long relied on partnerships with industry and alumni to support STEM students.
Students
Luca Carmignani, joint doctoral program student, in Mechanical and Aerospace Engineering at SDSU and UCSD, named an Inamori Fellow.
SDSU Aztec Baja SAE team completed a round trip journey of 7,500 miles, with the off-road buggy they built to compete in three 2018 Baja SAE Competitions.


SDSU MESA Scholarship donors included Mr. Charles W. Hirst, Kyocera, MESA Alumni, Northrop Grumman, Rick Engineering, Co., and UTC Aerospace Systems.