Advance your Career with a Degree in the Field of Engineering
Since its inception in 1961, the College of Engineering has evolved into a top choice for serious engineering students and researchers from all over the globe. We deliver broad-spectrum, world-class engineering education, combined with practical research experience. Our students can choose among seven bachelor's, and a number of master's and joint doctoral degree programs.
We're dedicated to innovative education, discovery, and dissemination of knowledge. We equip our students to think with international perspective, to design solutions that meet human and societal needs, and to create economic value that helps sustain the San Diego region and beyond.
We're committed to inventing a better future, both for the San Diego region, a hot spot of innovation and technology, and for the global community we all share. That's why we maintain close relationships with San Diego industry that result in extensive partnerships, internships and placement opportunities for our students.
Faculty
The research of Dr. Julio Valdes, Professor, SDSU Geotechnical Engineering, has been featured in the New York Times.
SDSU College of Engineering Assistant Professor, Dr. Kevin Wood and his Interface Design Lab have built a COVID-19 ventilator prototype.
Fluorescence-based devices can alert authorities to contamination after a storm by looking for an improbable marker: tryptophan.
Alumni
Carlos Gonzalez, Civil Engineering Alumnus, currently serves as Regional Executive Officer & Senior Vice President, Western Region South, for Clark Construction.


Alumnus Paul Stuverud ('71 BSEE and '76 MSEE) has made a gift to establish the "Paul Stuverud MESA Endowed Scholarship."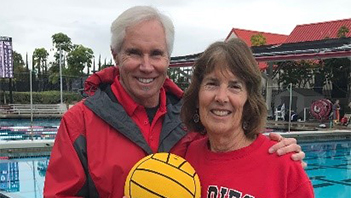 The Mendenhall's are long time donors to SDSU with their first gift of $15 in 1975. Their generous giving makes an impact campus wide.

Students
Graduating engineering seniors presented 85 projects at the Virtual Design Day event, attended by 2,000+ people from around the country and abroad.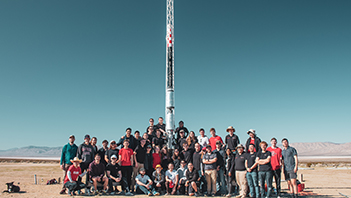 SDSU Rocket Project team successfully launches their methalox rocket, reaching an altitude of 13,205 ft.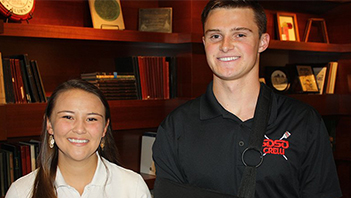 Cory Erlenbach, Civil Engineering major, and Lauren Case-McFate, Environmental Engineering major, are receiving $5,000 scholarships from SDSU Alumni.