Advance your Career with a Degree in the Field of Engineering
Since its inception in 1961, the College of Engineering has evolved into a top choice for serious engineering students and researchers from all over the globe. We deliver broad-spectrum, world-class engineering education, combined with practical research experience. Our students can choose among seven bachelor's, and a number of master's and joint doctoral degree programs.
We're dedicated to innovative education, discovery, and dissemination of knowledge. We equip our students to think with international perspective, to design solutions that meet human and societal needs, and to create economic value that helps sustain the San Diego region and beyond.
We're committed to inventing a better future, both for the San Diego region, a hot spot of innovation and technology, and for the global community we all share. That's why we maintain close relationships with San Diego industry that result in extensive partnerships, internships and placement opportunities for our students.
Faculty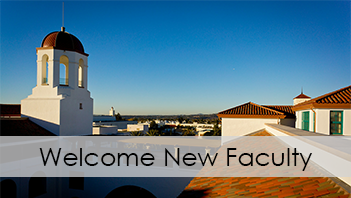 The College of Engineering welcomes seven new Faculty for Fall 2019.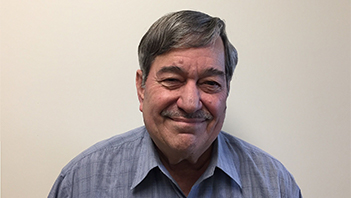 Dr. Allen Plotkin, Professor, Aerospace Engineering, received an American Institute of Aeronautics and Astronautics (AIAA) Lifetime Award.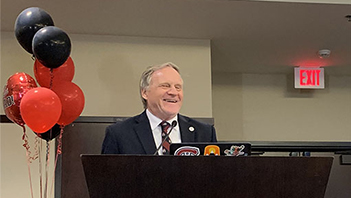 Dr. Janusz Supernak, Department Chair of Civil, Construction and Environmental Engineering, has made a $50,000 bequest.
Alumni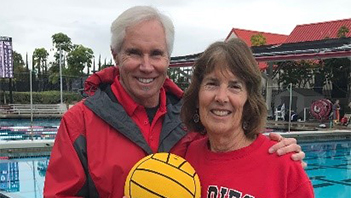 The Mendenhall's are long time donors to SDSU with their first gift of $15 in 1975. Their generous giving makes an impact campus wide.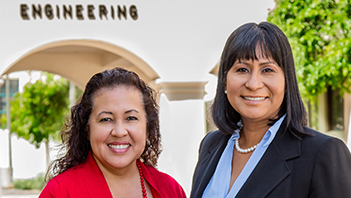 Daisy Galeana, Regional Technical Manager Latin America for Solar Turbines, and Theresa M. Garcia, Assistant Dean for Student Affairs, have made a joint gift to the College of Engineering.



Alex Mora, a 2004 ME graduate, has made a $50,000 gift to establish a scholarship for engineering students who participate in the MESA program, with a preference for Mechanical Engineering majors.
Students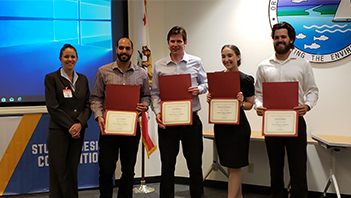 Two teams of students from the SDSU Environmental Engineering Program were the first SDSU students to compete in the statewide CWEA design competition.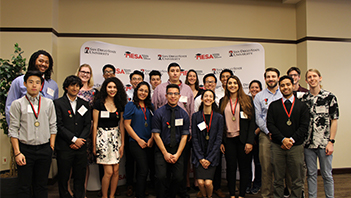 Students of the SDSU MESA program were recognized at the 35th Annual MESA Graduation & Scholarship Reception.
Luca Carmignani, joint doctoral program student, in Mechanical and Aerospace Engineering at SDSU and UCSD, named an Inamori Fellow.