The annual Engineering Senior Design Day event takes place the first week of May during the spring semester. As the largest College of Engineering event, it showcases the exciting and innovative design projects that our undergraduate Engineering students create during the academic year. Each of our Senior Design classes in Aerospace Engineering, Civil, Construction & Environmental Engineering, Electrical & Computer Engineering, and Mechanical Engineering participate with over 80 projects on interactive display each year. Please take a moment to browse the Design Day Booklets and pictures from our previous events to have an insider's look at the amazing projects our students create!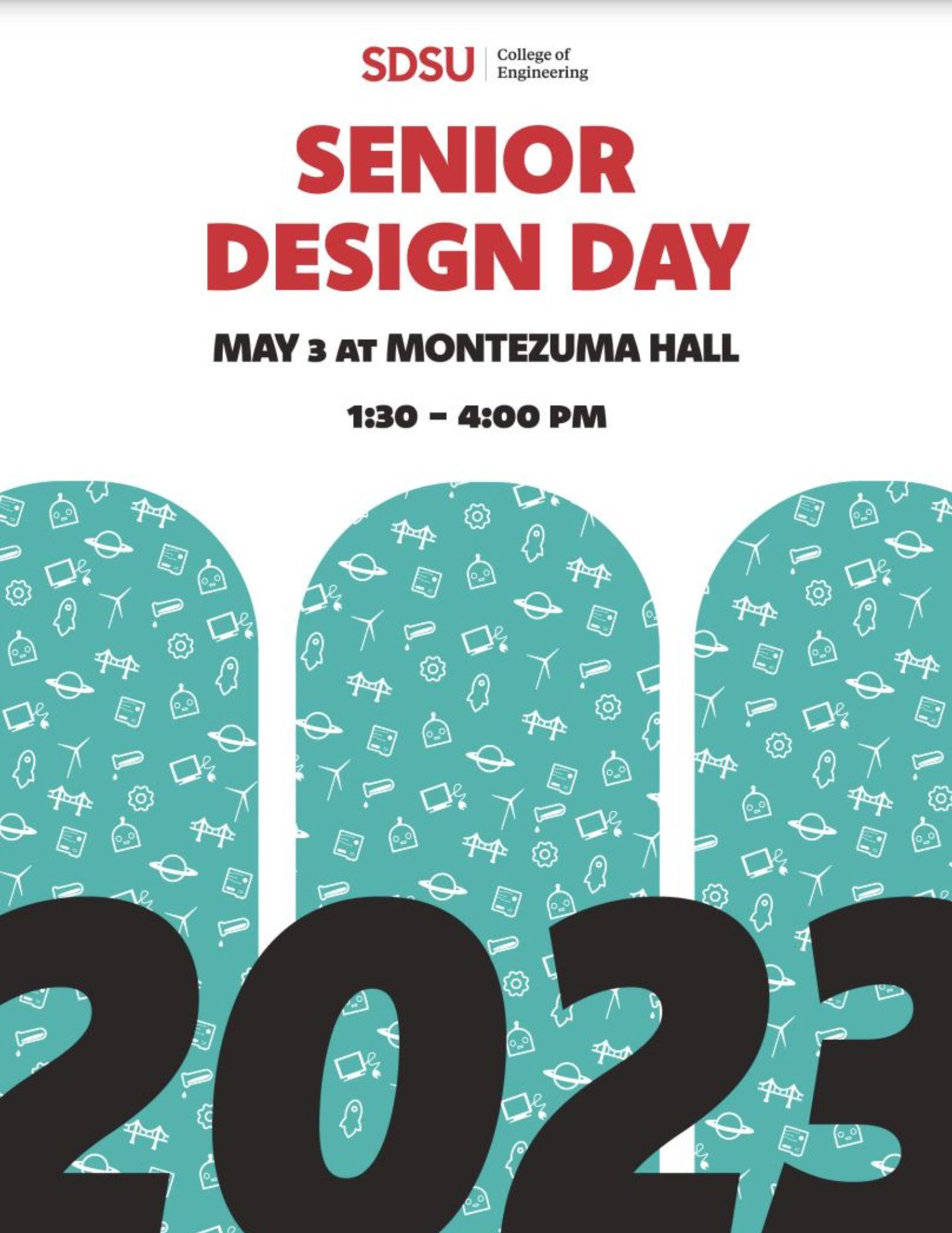 Engineering Design Day 2023 was held in-person in Montezuma Hall, on Wednesday, May 3, 2023, from 1:30pm –4:00pm. View map of the exhibiting tables
here.
Each department website lists the projects that participate in the Engineering Design Day, along with a project picture and description, and a YouTube video link to students' projects. View full booklet
here.
There was
Free Parking
for the event. Directional signs on College Avenue directed guests to Parking Structure 3.
Read the
NewsCenter
story on Design Day. View the design day booklet
here.
View list of sponsors
here
. For easy access to all Senior Design Day Links, visit our
LinkTree.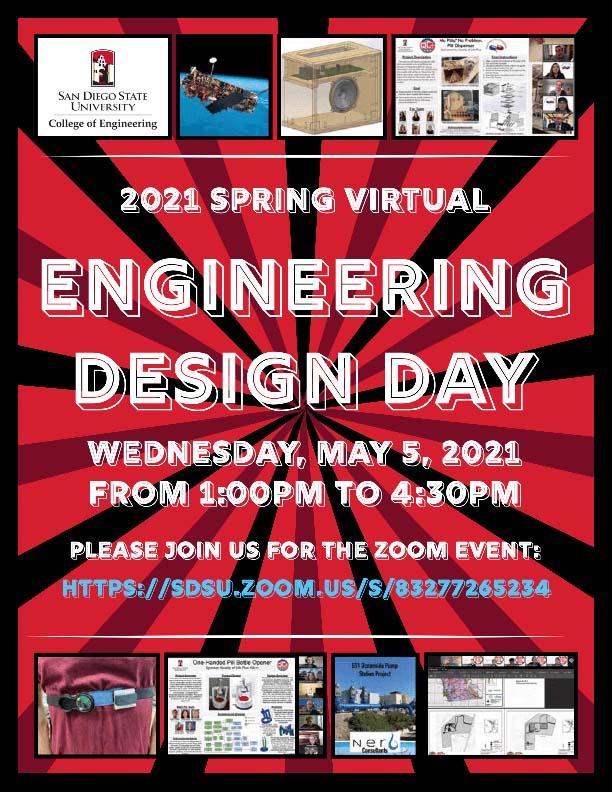 The 2021 Engineering Design Day was held in a virtual format via Zoom on May 5, 2021.
If you were unable to attend the virtual event, please visit each of our Department Engineering Design Day websites for a listing of the student projects that participated, along with a project picture and description, project poster and a YouTube video link to students' project presentations:
Please view our 2021 Design Day Booklet which provides a picture and description of all projects that participated in the 2021 event.