Background
The SDSU Engineering Dean's Advisory Board is made up of leaders from local industry, regional non-profit organizations and alumni who are committed to assuring the highest quality education for tomorrow's engineering workforce. The Advisory Board is comprised of the following three sub-committees:
Development Committee
Assists in helping the College of Engineering (CoE) identify potential donors, both individuals and corporations, to enhance learning and discovery, and to foster collaboration and innovation that will accelerate SDSU's climb into the ranks of the top public research universities.
Industry Partners Committee
Advises Engineering students in their quest for internships and job opportunities after graduation. Assists Engineering faculty and students to establish research partnerships and collaborations with industry.
Student Success Committee
Assists in creating transformational experiences for Engineering students by strengthening the internship and mentorship programs that provide opportunities for students to connect with industry professionals.
Advisory Board Members
*SDSU Alumnus

Richard Alloway
Engineering Fellow, Structures
Collins Aerospace

Roger Ball*
President
Rick Engineering Company

David Barach*
Principal Partner
Cepheus Capital Partners

Jennie Brooks*
Executive Vice President
Booz Allen Hamilton

Daniel Brown
Vice President
Technology Development, ASML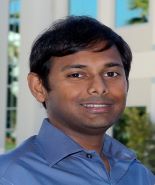 Nandan Das
CTO
Viasat Inc.

Stephen Patrick Doyle*
President
Sandy Point Properties, LLC

Alan Dulgeroff*
Director, Electric System Planning
SDG&E

Jordan Evans*
Deputy Director for Engineering & Science Directorate
Jet Propulsion Laboratory

Mark Filanc
Chief Executive Officer
J.R. Filanc Construction Company, Inc.

Tom Franklin*
Partner, Patent Attorney
Mughal Gaudry & Franklin PC

Douglas L. Fronius*
Retired Aerospace Engineering Executive
Aircraft Development Consultant

Georgia Griffiths
President/CEO
G2 Software Systems

James R. Haughey*
Vice President
Michael Baker International

James R. Hickle*
Operational Excellence Director, Energy & Transportation
Caterpillar, Inc

Eric Johnson*
Angel Investor (Seattle based)

Joe Kiani*
Founder, Chairman and CEO
Masimo Corporation

Mark Kohlheim
Vice President
CACI

Bill Leonhard*
Colonel
Retired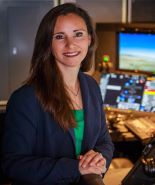 Claudia Mowery*
VP - USAF Programs
General Atomics Aeronautical Systems, Inc.

Joe Panetta
President and CEO
Biocom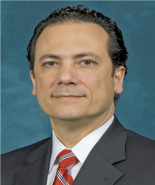 Alfredo Ramirez*
Vice President, Engineering
Northrop Grumman Aeronautics Systems, San Diego Region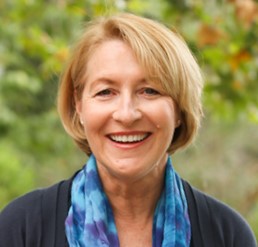 Agnes Weber
Senior Consultant
Gannett Fleming, Inc.

Ward A. Wilson*
Director, San Diego Field Office
Boeing Defense, Space, and Security
Department of Defense Liaisons

Joshua A. Rivera*
Structural Analysis & Methods Head
F/A - 18 Fleet Support Team
NAVAIR, Fleet Readiness Center Southwest
Emeritus Members
Douglas Barnhart, Chairman and CEO
J. Reese Construction Company
Joe Beel, Strategic Programs Manager
Cisco Systems
CAPT Gisele Bonitz, Executive Officer
SPAWAR Systems Center Pacific
Mark Cafferty, President and CEO
San Diego Regional EDC
Martha Dennis, Principal
Gordian Knot
Kevin Elliott*, '85 (BA), Chief Financial Officer
J.R. Filanc Construction Company
Frank Flores, Vice President, Engineering Growth & Advancement
Northrop Grumman
Pete Garcia-Ovies, Principal
I.D.E.A. Partners
David Geier*, '83 (MS Electrical & Computer Engineering), Interim Chief Operating Officer
San Diego Gas & Electric
Darren Greenhalgh*, '05 (MBA), '85 (CE), Assistant Director, Environmental Services Department
San Diego Gas & Electric
Peter Heavey*, '98 (MBA), Director, Global Supply Chain
Solar Turbines
Michael Jones*, '77 (ME), President
ProFinance Associates & The Maritime Alliance
Price Kagey, CTO and Managing Partner
KG Science Associates
Teresa M. Kruckenberg, Director of R&T
Collins Aerospace
Ziad Mansour*, '82 '86 (EE), Senior Vice President of Engineering
QUALCOMM, Inc.
Michael Reed, President, Power & Control Systems
L-3 Communications
Chris Root, Advanced Technologies & Innovation IPT Lead
Fleet Readiness Center Southwest (FRCSW)
CAPT Kurt Rothenhaus, Commanding Officer
SPAWAR Systems Center Pacific
Kenneth D. Slaght, Co-Chair
Cyber Center of Excellence
Rick Timm, Vice President & General Manager
Teledyne SeaBotix, Inc.
CAPT Mel Yokoyama, Jr., Commanding Officer
SPAWAR Systems Center Pacific
Irwin Zahn, Founder
Moxie Foundation
* SDSU Alumnus