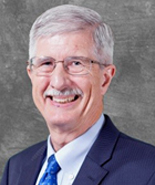 Douglas L. Fronius
Retired Aerospace Engineering Executive
Aircraft Development Consultant
BIOGRAPHY
Doug Fronius has been involved in the management, design, development, and flight test of both manned and unmanned aircraft for over 45 years. His formal career spanned 33 years initially with Ryan Aeronautical and later Northrop Grumman leading the technical development of military aircraft, ranging from small cruise missiles to strategic military aircraft. His final assignment at Northrop Grumman was as Chief Engineer for Aircraft Programs, where Fronius provided the technical leadership for numerous contract and company-funded conceptual and development programs covering both manned and autonomous flight vehicles.
Fronius previously served as chief engineer of Advanced Concepts. Prior to that, he served in a program management role as the director of Tactical Unmanned Systems, leading the development of the MQ-8B Fire Scout Vertical Unmanned Aerial System, and directed the Targets program, which produced the BQM-74 and Chukar family of target drones for the U.S. Navy and international customers. Fronius also directed several advanced development programs in autonomous aerial systems and managed initial development of the Global Hawk High-Altitude Long-Endurance autonomous aerial system.
Fronius has also participated in the design of a number of personal aircraft. He holds various Federal Aviation Administration pilot and mechanic ratings. His life-long interest in aviation history includes his ownership and restoration of a number of aircraft and gliders, including several World War II-era military training gliders, which are flown regularly.
Today Fronius continues to provide aircraft development consulting services to industry covering a wide variety of concepts, and also continues to restore and fly vintage sailplanes.
Fronius earned a Bachelor of Arts in Music in 1975 and a Bachelor of Science in Aeronautical Engineering from San Diego State University in 1985.