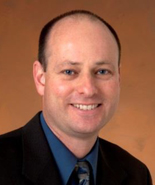 Jordan P. Evans
'93, B.S., Aerospace Engineering, San Diego State University, San Diego, CA; Aztec for Life
Deputy Director for Engineering; Science Directorate
Jet Propulsion Laboratory
BIOGRAPHY
Jordan Evans is the Deputy Director for Engineering and Science at NASA's Jet Propulsion Laboratory, responsible for leading JPL's engineering and science workforce in the development of advanced robotic systems for the exploration of our universe.
Mr. Evans' career includes working for Northrop on the first two operational B-2 Stealth Bombers and ten years working on projects at NASA's Goddard Space Flight Center in Greenbelt, MD. In addition to the Curiosity Rover, his past projects include the Hubble Space Telescope, Far Ultraviolet and Gamma Ray space telescope missions, a space-based Gravitational Wave Detector, and numerous advanced concept studies.
Regularly called on to lead the investigation of mission-impacting problems, Mr. Evans brings a healthy mix of technical experience, leadership skills, and humor to otherwise uncomfortable situations and has received numerous awards for his leadership and ability to balance risk effectively. Mr. Evans has nine NASA Achievement Awards for exceptional contributions to projects and is a recipient of the prestigious NASA Outstanding Leadership Medal, one of our nation's highest civilian honors. For his work on the Curiosity Rover, his team received the AIAA Award for Excellence and the Robert J. Collier Trophy (on display in the Smithsonian Air and Space Museum).
Mr. Evans is sought after to share the challenges of his work with the national and international media and as a speaker at numerous conferences, including TEDx, Compute Midwest, the Campanile Foundation, IEEE Aerospace Conference, American Urological Association, and the Society of Laparoendoscopic Surgeons.
An accomplished jazz musician, Mr. Evans regularly performs with big bands and small jazz ensembles in the Southern California area. Additionally, Mr. Evans is a consultant for the National Academy of Sciences' "Science & Entertainment Exchange" and serves as a science consultant for major motion pictures.
SDSU Affiliations:
College of Engineering – Advisory Board Member
Engineering Interdisciplinary Sciences (EIS) Campaign Committee – Committee Member
Industrial Advisory Board, Department of Aerospace Engineering – Board Member