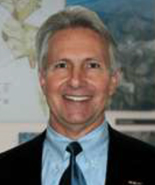 Roger Ball
'74, B.S., Civil Engineering, San Diego State University, San Diego, CA
President
Rick Engineering Company
BIOGRAPHY
Mr. Ball is President and Chief Executive Officer of Rick Engineering Company. He is responsible for overseeing the firm's operations providing multi-disciplined planning, design, engineering, and surveying services from seven office locations in San Diego, Orange County, Riverside, San Luis Obispo, Sacramento, Phoenix and Tucson. Founded in 1955, Rick Engineering is headquartered in San Diego, California and has been responsible for enriching the lives of residents in communities throughout the Southwest.
The company maintains divisions that focus on civil engineering, transportation and traffic engineering, urban design and planning, redevelopment, landscape architecture, construction management, surveying, mapping, photogrammetry, storm water and environmental services, water resources engineering, GIS and geospatial services, high definition laser scanning surveying, and forensic services. The firm has received numerous awards for its work on behalf of both public and private sector clients.
Mr. Ball earned a Bachelor of Science degree in Civil Engineering from San Diego State University in 1974 and is a Registered Civil Engineer in California. He is a member of Chi Epsilon and a member of the American Society of Civil Engineers. Mr. Ball is also a member of the American Council of Engineering Companies, having served as a past President of the San Diego Chapter, and served as President of the California state organization in 2005. He is active in the legislative arena; serving on the organization's Legislative Committee and chairs the Legislative Action Committee.
Mr. Ball is a member of the California Taxpayer's Association, is a board member and executive committee member for San Diego Interfaith Housing Foundation, an organization dedicated to developing and managing affordable housing in San Diego.
Roger and his wife, Lorrie, live in San Diego, and have two grown children. Roger enjoys owning and restoring antique and classic cars, fishing, camping, off-road vehicle recreation, baseball, and SDSU Aztecs team sports.
SDSU Affiliations:
College of Engineering – Advisory Board
Other Affiliations:
Past President, San Diego Chapter, Consulting Engineers and Land Surveyors of California
Past President, American Council of Engineering Companies – California (ACEC-CA)
Member, Board of Directors and Executive Committee, San Diego Interfaith Housing Foundation
Member, ACEC-CA PAC Board of Governors
Member, Board of Directors ACEC-CA
Chairman, Legislative Action Committee, ACEC-CA