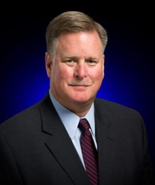 Mark Kohlheim
M.S., Computer Systems Management, Naval Post Graduate School, Monterey, CA; B.S., Business Administration, Oregon State University, Corvallis, OR
Vice President
CACI
BIOGRAPHY
Mark Kohlheim is a Vice President at CACI Inc. He joined CACI in March 2013. He is the client executive for Space and Naval Warfare Systems Command (SPAWAR), affiliated Program Executive Offices (PEO's) and associated Systems Centers. He is also the General Manager of the San Diego office.
He served from February 2011 to November 2012 as Vice President and CIO at Cubic Defense Applications, Inc. where he was responsible for leading process improvements in engineering, manufacturing, quality assurance and information technology across its global business units.
He serves on the School of Engineering advisory board for San Diego State University. He is also a mentor at the San Diego State University Zahn Center as well as a Board Member of the San Diego Fleet Week Foundation and the non-profit CyberHive Incubator.
Mark Kohlheim received the San Diego Business Journal selection for Exemplary Award for Information Technology in 2011, was also selected in 2010 at the top Information Technology Executive (government) in San Diego as well as selected by the San Diego Daily Transcript as a Top Influential Executive in San Diego during 2010.
In the Navy, Captain Mark Kohlheim was an Information Professional Officer and a member of the Acquisition Professional Community and Navy Space Cadre. He received a Bachelor of Science degree in Business Administration from Oregon State University in June 1982, and was commissioned via Officers Candidate School, Newport, R.I., in July 1985. He earned his Masters degree in Computer Systems Management from the Naval Postgraduate School in 1992.
He has served on numerous ships including USS Kiska (AE 35), USS Meyerkord (FF 1058), USS Flint (AE 32), USS Coronado (AGF 11) and USS Ronald Reagan (CVN 76). During these tours he served in a variety of positions including Combat Systems, Weapons, and Navigator, Engineering, Operations, Information Warfare Commander and Chief of Staff for C5ISR.
He has also served in a variety of shore duty assignments including Naval Computer and Telecommunications Station Sicily and Puerto Rico, SPAWAR Systems Center Pacific and SPAWAR. During these tours he served as Executive Officer, Commanding Officer and Chief of Staff.
CAPT Kohlheim's decorations include the Legion of Merit (four awards), Meritorious Service Medal (five awards), Navy Commendation Medal (two awards), Navy Achievement Medal (two awards) and various unit and expeditionary awards. He is most proud of his unit and expeditionary awards because they recognize the participation and accomplishment of the "team."
SDSU Affiliations:
College of Engineering – Advisory Board Member