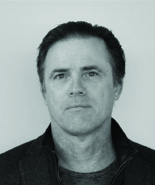 Eric Johnson
'86, M.S., Electrical Engineering, San Diego State University, San Diego, CA; B.S., Engineering, Harvey Mudd College
Angel Investor
BIOGRAPHY
Mr. Johnson has over a decade of experience successfully founding, leading, and advising early-stage companies in the technology space. Mr. Johnson is currently a Seattle based Angel Investor, while continuing to advance his knowledge of science, technology and economics. Is an instrument rated private pilot, and enjoys images of the night sky from his personal telescope observatory.
Prior positions include CEO of the successful start-up Tourmaline Networks, and VP of Engineering for Tiernan Communications.
Previously served as a trustee for the San Diego based Rubin H. Fleet Science Center, presently serving as a member of the Harvey Mudd College EVC committee, and an advisor to the Lowell Observatory in Flagstaff, AZ.
Mr. Johnson received his Bachelor of Engineering degree from Harvey Mudd College in 1984 and his MSEE from SDSU in 1986, focusing on the design of digital communication systems.
SDSU Affiliation:
SDSU College of Engineering - Advisory Board Member