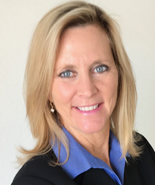 Kate Carinder
Senior Director of Development for Engineering
Phone: (619) 594-8264
Email: [email protected]
BIOGRAPHY
Passion, purpose and persistence have been constant in Kate Carinder's career. She has a twenty-year highly successful career in university development, community foundation leadership and non profit management.
As the head of a community foundation she created the organization's first website and guided the board through a successful accreditation process with the National Council on Foundations. In university development she successfully established principal and major gifts for many academic areas. She authored three curricula; one on the environment, one on internet technology, and was a team author on a biotechnology curriculum. She has published over one-hundred articles on various educational topics. She has chaired four ballot measures, three were successful. She has worked in university advancement at Iowa State University, The University of Iowa and University of California San Diego. She is a former executive director of the Maquoketa Area Community Foundation.
A native of Kansas City, Missouri, Carinder holds a bachelor's degree from Kansas State University in Manhattan, Kansas and a master's degree from The George Washington University in Washington D.C. While she cherishes all parts of higher education, fundraising is her passion. She completed her first two years of college with the support of a collegiate volleyball scholarship. During her master's program she was awarded the Marvin Anderson Scholarship for graduate work. "I have long forgotten the dollar amount of the scholarship, but I will never forget the honor of being awarded a named scholarship."