SDSU Celebrates MESA 40th Anniversary and Graduation Reception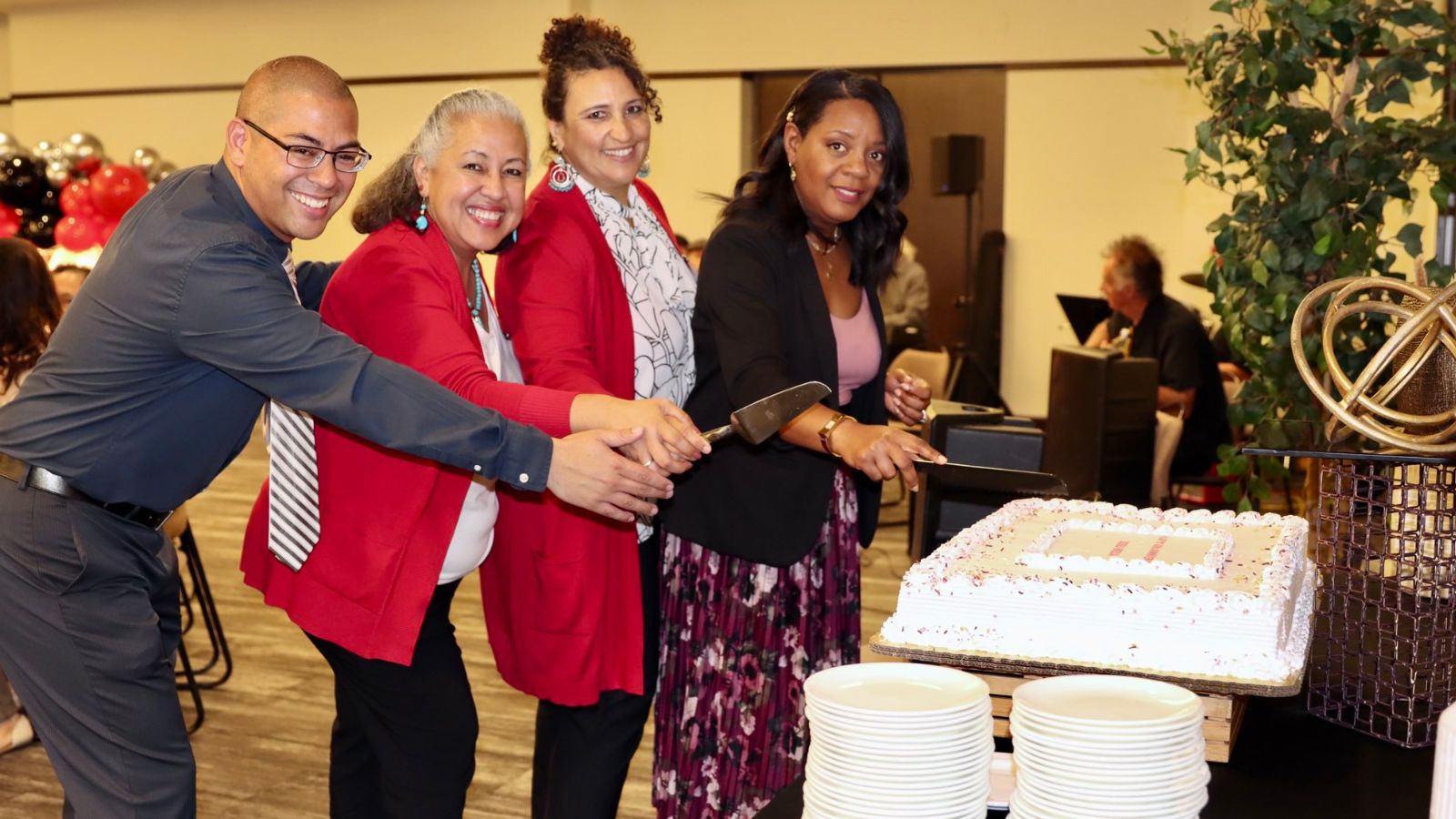 The Mathematics Engineering Science Achievement (MESA) program celebrated advancing diversity in Science Technology Engineering Mathematics (STEM) for 40 years at SDSU on May 11, 2023 at Parma Payne Goodall Alumni Center. The 40 year anniversary was jointly celebrated along with SDSU MESA's annual Graduation Reception.
Among the recognized students were the 46 members of the graduating class of Fall 2022 and Spring and Summer 2023, the 74 on the MESA Director's List (3.5+ SDSU GPA), the 28 that conducted undergraduate research under SDSU faculty, and the 24 that served as engineering instructional student assistants. MESA Industry Advisory Board Chair Adam Straubinger awarded Qualcomm's LatinQ with the SDSU MESA Industry Supporter of the Year award and MESA alumna Maria-Victoria Charles was the keynote speaker. Program and scholarship sponsors were acknowledged and thanked: Lytx, SDG&E, Qualcomm, Kyocera, MESA Alumni, Northrop Grumman, Rick Engineering Company, Michael R. Niggli, Mr. Charles W. Hirst, Alex Mora, Paul Stuverud, Alfredo Aldrete and Sandra Pulido Aldrete, and Carlos and Gail Gonzalez.
MESA is one of the largest programs in the state to support educationally disadvantaged students so they can graduate from college with science, technology, engineering, and math (STEM) degrees. MESA provides academic support and enrichment to more than 18,000 K-12 students and more than 7,800 community college and 4-year college students each year. For more information, visit
mesa.sdsu.edu
.