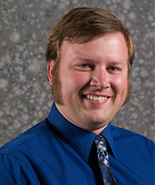 Neal Bussett
Systems Engineer
Northrop Grumman Corporation
BIOGRAPHY
Neal Bussett has been a systems engineer for Northrop Grumman for over ten years. He currently works in the Airborne Sensors and Networks division designing and building radios and radio-like devices.
In addition to serving on the Engineering Alumni Advisory Committee, Neal also volunteers his time as an adult leader in scouting and as a San Diego State chapter advisor and regional director for Tau Beta Pi, the Engineering Honor Society.
Neal Bussett holds a Bachelor of Science degree in Electrical Engineering from SDSU.