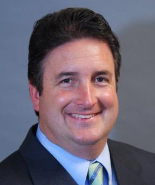 Lee Dulgeroff
Chief, Facilities Planning and Construction Officer
San Diego Unified School District
BIOGRAPHY
Mr. Dulgeroff is the Chief, Facilities Planning and Construction Officer at San Diego Unified School District, where he oversees the capital facilities program including Propositions S and Z, and Measure YY., three local bond measures passed in 2008, 2012 and 2018 totaling $8.4B for school renovation and construction over 20 years.
For the past 19 years, he has worked on the district's facilities projects including the previous capital facilities bond program, Proposition MM, a $1.51B capital improvement bond program that modernized and expanded 161 existing school campuses and built 14 new schools. He has over 25 years of experience in planning, designing and managing public and private facilities development projects.
Mr. Dulgeroff attended public school in San Diego Unified School District. He received a Bachelor of Science Degree in Aerospace Engineering from San Diego State University, and a Master of Degree in Computer Information Systems. He and his wife Kristin have two children attending public schools.