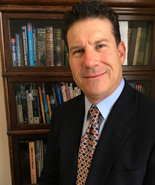 Steven Feiner
Senior Project Manager
Sempra LNG & Midstream
Biography
Steven Feiner serves as senior project manager in the engineering and construction group for Sempra LNG & Midstream, which leads Sempra Energy's efforts to develop and build liquefied natural gas (LNG) receipt terminals, liquefaction facilities and midstream natural gas infrastructure in North America. In his position, Feiner is responsible for the engineering, design and construction of the company's Energia Costa Azul liquefaction project in Baja California and Cameron LNG expansion project in Louisiana.
Feiner began his career as the facility manager at SDSU's Open Air Theater while studying mechanical engineering at SDSU and later served as a student engineer at San Diego Gas & Electric. After graduating from SDSU in 1993 with a degree in mechanical engineering, he was recruited by Parsons Main in Boston, Mass. In 1995, he relocated back to California to work with San Diego Gas & Electric managing energy efficiency retrofit projects in commercial buildings.
In 1998, Feiner transferred to the non-utility side of newly formed Sempra Energy as a project engineer and has worked on a number of assignments with increasing responsibility including combined-cycle and photovoltaic power plants, transmission projects, process engineering and the LNG projects.
Feiner is a registered Professional Engineer in California and currently serves on the SDSU Mechanical Engineering Advisory Board. He and his wife Victoria reside in San Diego.