Alumni Highlight | CCEE's Jaime Akamine in Goodfellow Bros. Employee Features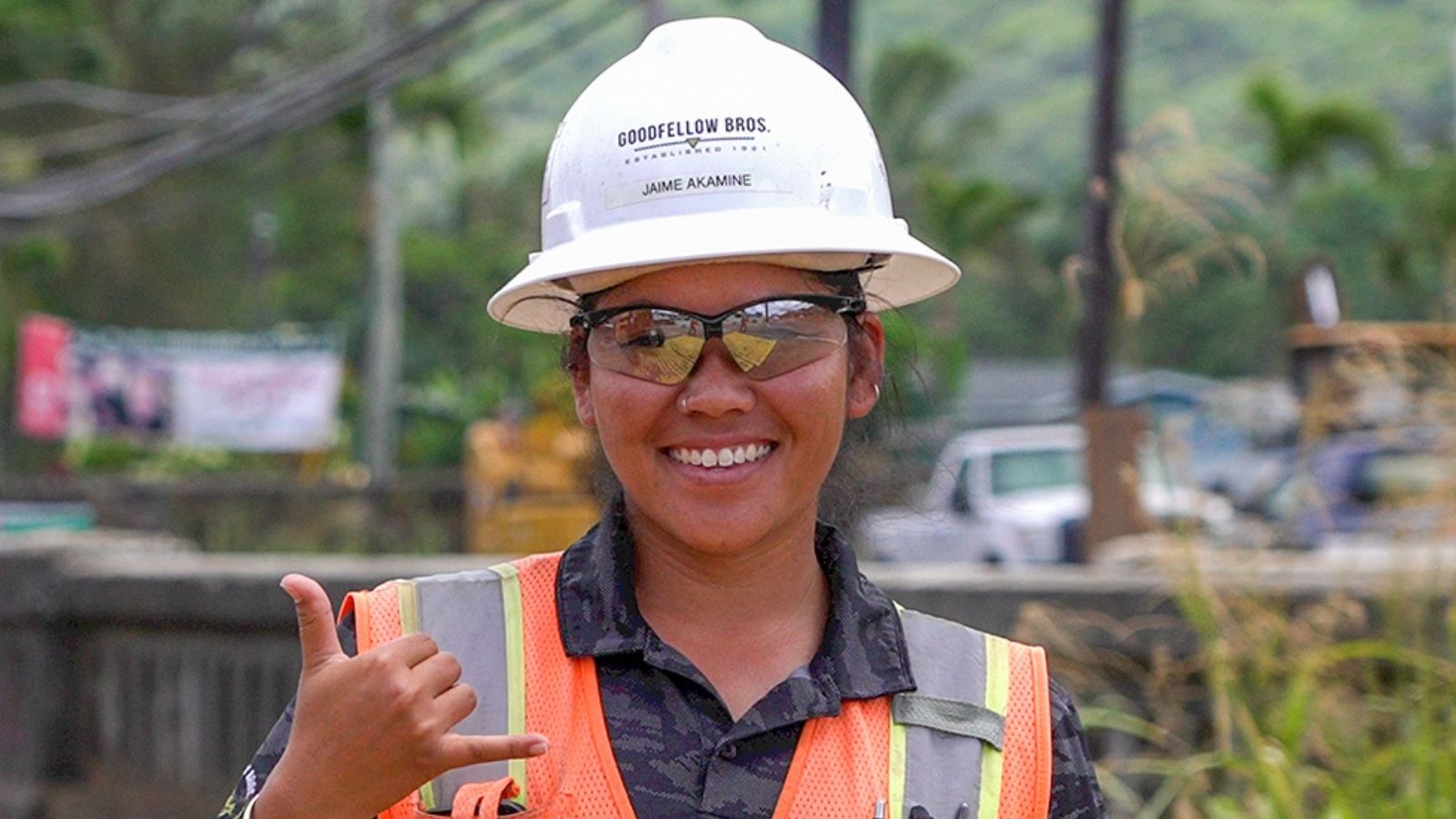 "Ever since I was a kid, I've loved math, science, and figuring out how things work. So I guess it didn't surprise anyone when I decided to study civil engineering at San Diego State University. There are different career paths you can take with an engineering degree, but I knew pretty much from day one that I wanted to work in the construction industry. In 2012, I landed my first job as a project engineer for a heavy civil contractor and I've been in this industry ever since. It's exactly where I want to be, and I can say the same thing about GBI.
I started working for GBI in 2017 as a project engineer for the Maui Region and now I'm a project manager for the O'ahu Region. I grew up on O'ahu's windward coast, so I feel very fortunate to be able to live and work where I was born and raised. I love everything about my job, but what I enjoy most is that no two days are the same and I get to make a difference in my community through the projects I manage.
I hear a lot of people say that working for GBI is like being part of a family—and they're absolutely right. This is a company that truly values work-life balance and goes above and beyond to make sure you're taken care of. At GBI, everyone has a voice and our opinions are actually heard. And it's not every day that a company has a CEO who knows every employee by name and genuinely cares about them. A lot of companies claim to be like this, but GBI is the real deal.
My name is Jaime Akamine, project manager for the O'ahu Region… and I am proud to be a part of the Goodfellow family."