Aztec Baja Competes in Tennessee Tech Race 2022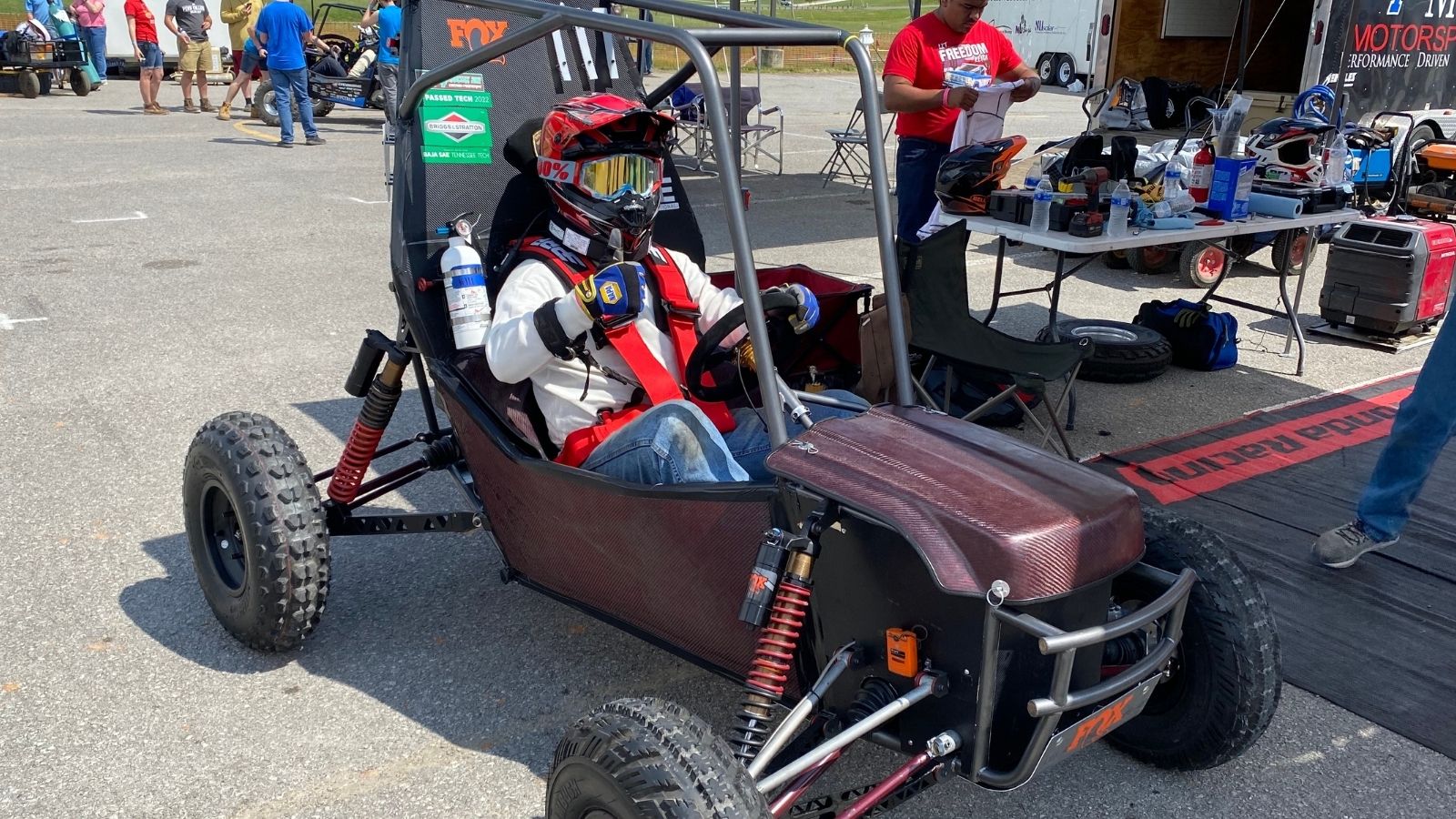 After two years of virtual competitions, our Aztec Baja Racing Team was finally able to return to the race track this year!
Since we came back to in-person instruction in the fall of 2021, we have been hard at work finishing our car in time for our first competition, which was May 12-15 at Tennessee Technological University in Cookeville, Tennessee. It came down to the wire but we were able to make it to the race in time. We did not have much testing done but were determined to attend the first competition so we could better prepare for the upcoming races in the following months. With a mostly brand new team, since all nine of us but one person had previously attended competition, we were able to lay down a pretty successful race in our book.
We started off the competition with our design presentations where we presented our research and design to a group of judges. Then we went through technical inspection where we finally passed on our 4th attempt. In fact only 64 of 100 cars in attendance passed technical inspection and were able to compete through the week.
The next segment of the event was brake check, where they make you drive the car up to its maximum speed and then hit the brakes and all four wheels of the car must lock. After encountering some hurdles and enduring through the problems we encountered with our brake system, we were able to pass brake check and continue in the competition.
Now - onto our results! The dynamic events consisted of acceleration, maneuverability, suspension & traction, sled pull, and a four hour endurance race. For acceleration, we placed 13th which determined our starting position for the endurance race.
Unfortunately, we struggled in maneuverability and did not get any points. For suspension and traction we placed 35th and for sled pull we placed 27th. We started pretty early off the line for the endurance race and were running a pretty solid race.
We were running in the top 10 for the entire race and were even running in 3rd place until we had to stop for fuel and a driver change. Ultimately, we were able to pull off a 6th place finish in the endurance race which we are very proud of! Overall, we placed 52nd for the week. Now, onto the next race at Rochester Institute of Technology in about two weeks!
It is a pleasure to represent SDSU across the country and at the competitions to follow.
Want to get involved? Learn more about Aztec Baja here.