Civil Engineering Student Earns American Council of Engineering Companies Scholarship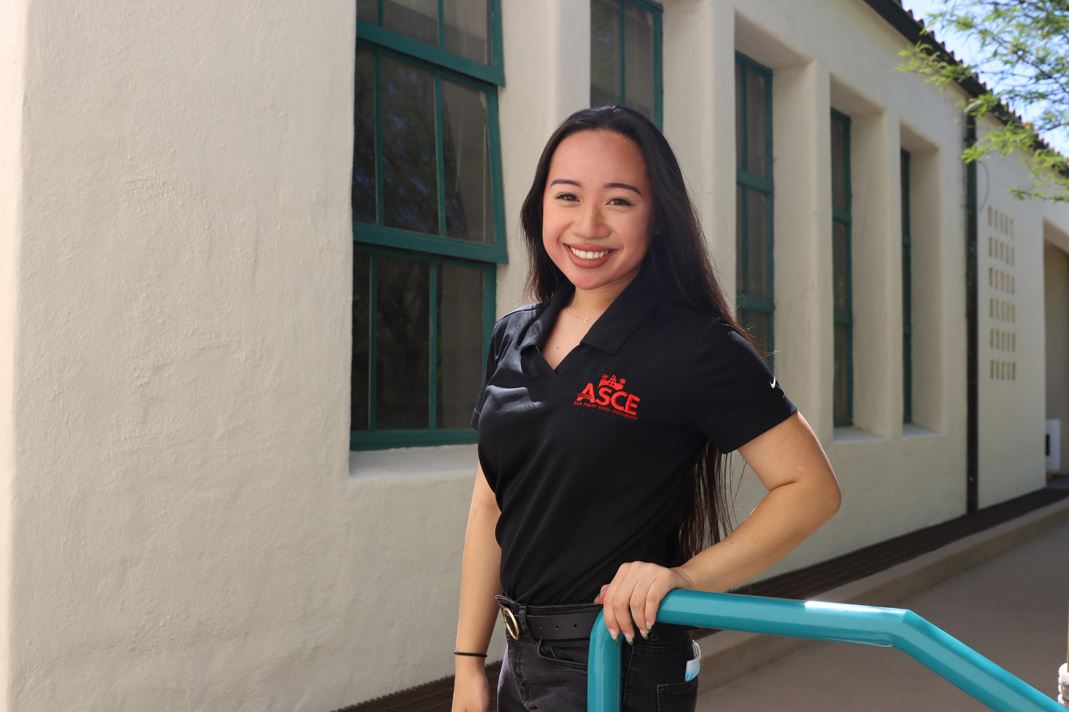 SDSU Civil Engineering student Alanna Bantigue is the latest recipient to earn an ACEC (American Council of Engineering Companies) scholarship.
A San Diego native, Bantigue's interest in engineering began in middle school, where she was able to take classes in calculus and chemistry. Her involvement in a program called Project Lead The Way introduced her to AutoCAD, where she was able to take part in projects building solar powered cars and design while developing her STEM skills.
Her interest in transportation engineering was only fueled by taking civil engineering courses in Transportation with Charles Stoll, Surveying with Bruce Urquhart, and AutoCAD class with Tammy Parsons.
During her recent internship as a Land Development Intern at Michael Baker International, an engineering consultancy firm, the scholarship was brought to her attention and she was encouraged to apply.

Bantigue applied for the scholarship by writing an essay to answer the question, "How does consulting in both the private and public sector better the community?"
Having experience in public consulting through her internship at the City of La Mesa and an internship lined up this summer for a private consultancy called T.Y. Lin International, Bantigue's essay highlighted the benefits of both types of consultancies: "Regardless if a client is private or public, consultant engineers have the responsibility of making society safer, cleaner, and enjoyable to live in by generating the solutions to fix current problems and prevent future ones."
The $10,000 scholarship going to the junior, who is interested in transportation engineering, will help pay for her tuition and also help her pay for her upcoming FE/EIT review course she hopes to take her senior year.
Bantigue currently serves as Vice President of External Relations of SDSU's chapter of the American Society of Civil Engineers (ASCE) - where her duties vary from planning annual softball tournaments for engineering firms and planning site tours. She also is Associate Editor and Social Media Chair of Chi Epsilon, a national civil engineering honor society.
Aside from her involvement in the College of Engineering, Bantigue serves as the co-director of the Vietnamese Student Association of Modern Dance.
Her advice for students - "Get involved early! Not just joining organizations and officer boards, but also seek out executive positions. That's what employers look for."
Bantigue looks forward to continuing her extensive involvement on campus and beginning her senior year. Congratulations, Alanna!