ECE Professor Joins International Affairs as New Director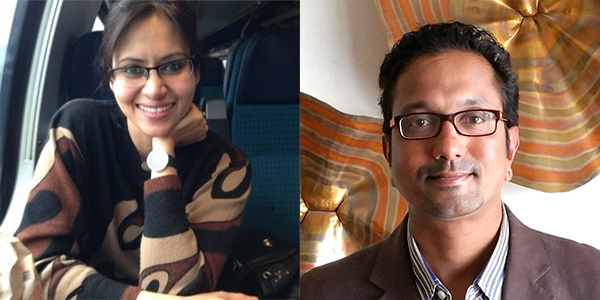 International Affairs is pleased to welcome Dr. Mahasweta Sarkar and Dr. Vinod Sasidharan to the team with a 50% appointment to work closely with our team in support of college deans, chairs, and faculty—Sarkar as Director of International Engagement and Sasidharan as Director of Transborder and Regional Engagement. They will work closely with the International Affairs leadership team, college deans, and faculty to develop strong relationships with faculty across campus to assist them in internationalizing the curriculum, helping align teaching, learning, and international research with the Senate-approved Global Learning Objectives (GLOs) while developing and implementing binational and international initiatives, strategies, and programs to expand transborder and global engagement across the academic units.

Dr. Mahasweta Sarkar is a Professor in the Department of Electrical and Computer Engineering. She serves as the graduate advisor of her department for both stateside and online (administered through Global Campus) Master's Programs with extensive international research collaborations with various universities across Europe and Asia. Her recent Fulbright Fellowship will further enhance her international collaborations. Dr. Sarkar also serves as the Chair of the Diversity, Equity, and Inclusion (DEI) Committee in the College of Engineering, serving as the College's Diversity liaison and as a member of the Senate's Diversity branch. She brings to the role extensive international collaborations with students and faculty across Europe and Southeast Asia and a track record of hosting visiting faculty and researchers/graduate students from South Korea, Iran, India, China, Denmark, Turkey, Brazil, and Georgia. She has also developed collaborative relationships across campus and with faculty to design online certificate programs, develop new curricula, and strategically promote these programs to international and national audiences.

Dr. Vinod Sasidharan is an Associate Professor of Sustainable Tourism Management in PSFA and has served as Director of Interdisciplinary Studies in the Office of Faculty Advancement and Student Success (FASS). He brings to this role extensive professional contributions to interdisciplinary global education at SDSU, which exemplify his solid commitment to curriculum internationalization through sustained, long-term, and intentional global partnerships. His teaching and scholarship are grounded in the pedagogy of faculty-and-student-driven international participatory action research in Sustainable Development, integrating transborder and global engagement and collaboration and resulting in the enhancement of global civic engagement and citizenship outcomes and capacities for students and faculty alike. For over the past 20 years, he has actively advanced professional engagement in advancing interdisciplinary, sustainable development-related global education at SDSU, working collaboratively with faculty members/scholars, students, practitioners/scientists, non-profit community partners, and university- and college-level administrative leaders/units on both sides of the border.