Internship Highlight: NASA Johnson Space Center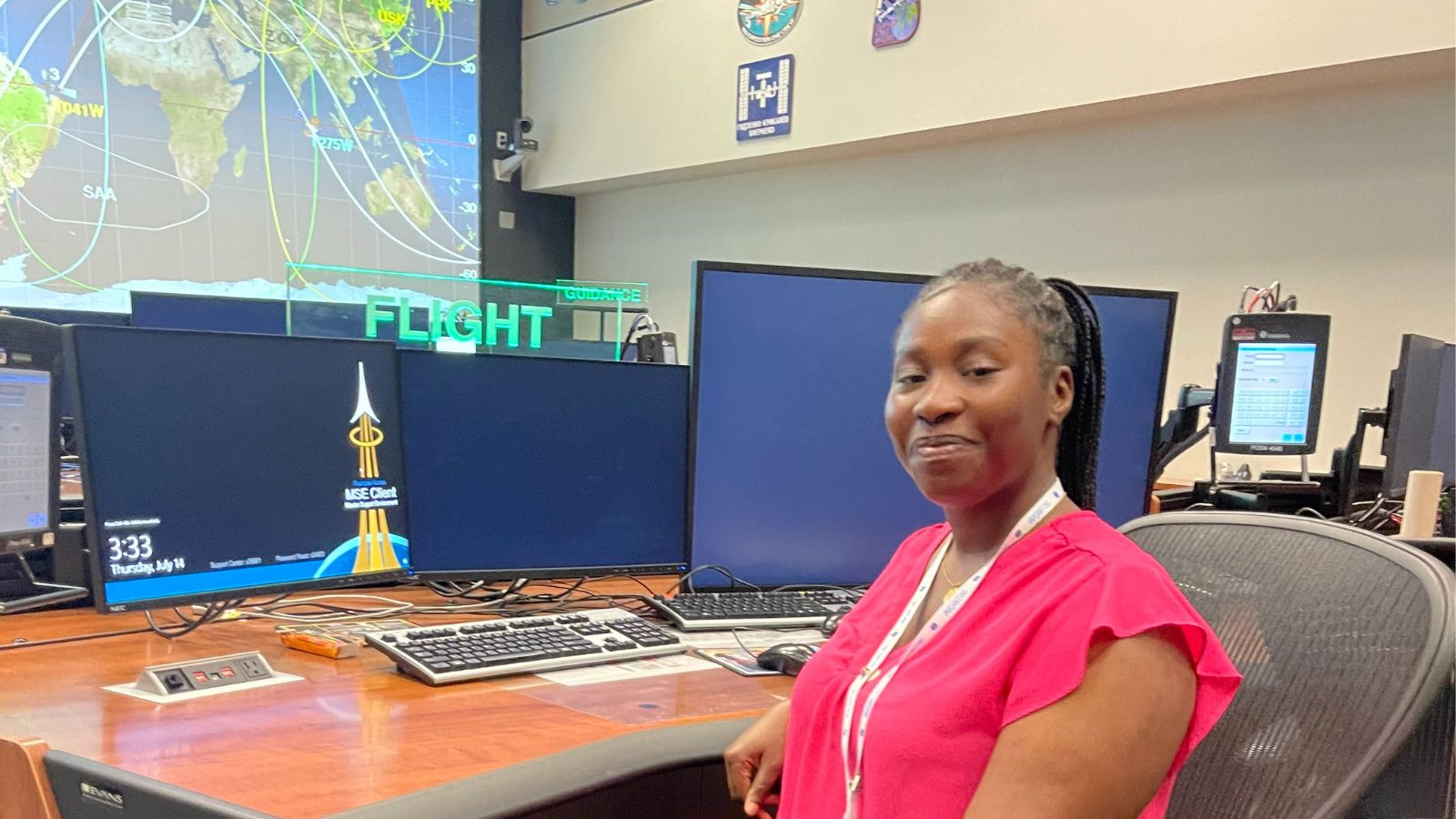 Kaylin Borders, an aerospace engineering student at SDSU, recently completed an internship at NASA's Johnson Space Center as a Flight Mechanics and Trajectories Intern. Read more about her experiences below.

What was the process of landing this internship?
I found out about this internship through the professor that I do research under at school (Professor Lu). I applied through the NASA internships website. There are so many kinds of internships for all types of majors, so there really is a place for everyone at NASA! On the application website there are hundreds of projects you can apply to work on for each different NASA center. For the application there are various sections where you can showcase your technical and soft skills to future mentors, and it really is a place for you to show off!
What kinds of things do you work on in an average day or in an average week?
On an average day, I come into the office and catch up on any emails I
missed from the day before. I then get started on writing a to-do list for
the day as having a list helps me not get overwhelmed with tasks. My
research consists of a learning a lot of new concepts, so I try to focus on
reading some academic literature regarding the subject in the morning
and then spend the latter half of the day working on script for my code
and exploring the new software I am working with. Every week there are
different intern lectures, tours, and seminars that are hosted so I try to go
to those if I have time.
What has been an internship highlight for you?
Definitely the tours! Getting to see places like mission control and where current astronauts are training completely shifted my perspective on why I do what I do, and it helped me see how my work fits into the overall mission of NASA.
How does the internship connect to your other experiences as an SDSU student inside and outside of the classroom?
This internship reminded why I love aerospace engineering so much. The field is so broad, and it inspires me to stay curious while in the classroom and to keep asking questions that deepen my knowledge. Not only has NASA inspired me but it has made me want to inspire other to pursue a career in STEM through other outreach and clubs on campus.
How do you see this internship influencing the next steps in your career?
I have always wanted to go on to get a graduate degree, but this internship
exposed me to potential topics that I want to study in graduate school. My goal is to do a PhD program in Aerospace Engineering once I graduate undergrad and I am excited to use what I learned here to help expand my knowledge.

Lightly edited for clarity.