Save the Date for Senior Design Day 2022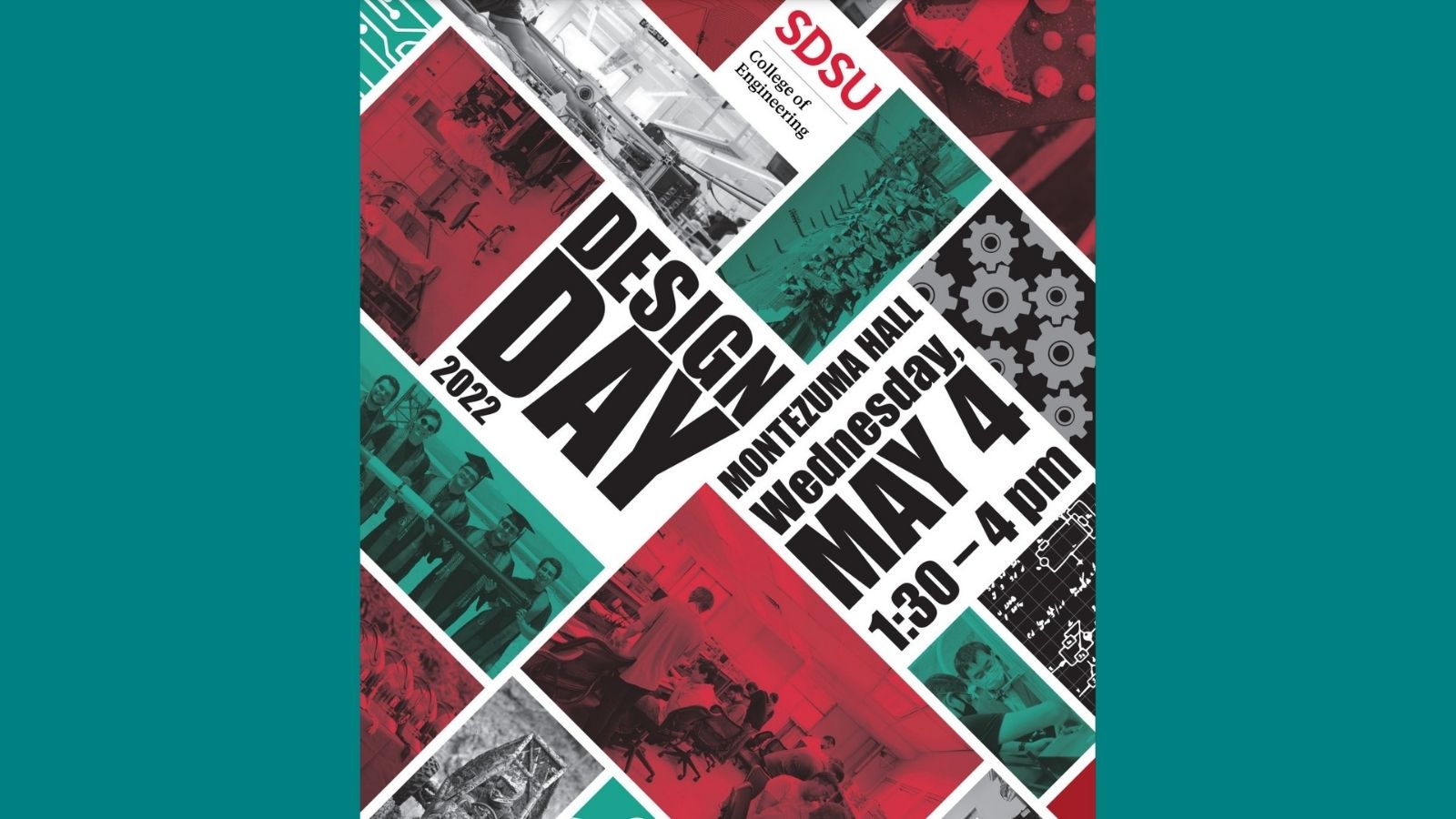 Please save the date for our Spring 2022 Engineering Design Day event which will be held in-person in Montezuma Hall, on Wednesday, May 4, 2022, from 1:30pm – 4:00pm.

This is the largest College of Engineering event, as it showcases the exciting and innovative design projects that our undergraduate Engineering students conceive, design and build during the academic year. Each of our Senior Design classes in Aerospace Engineering, Civil, Construction & Environmental Engineering, Electrical & Computer Engineering, and Mechanical Engineering will be participating. Over 80 projects will be showcased at the 2022 Engineering Design Day event.

As the event approaches, we will be posting on each Engineering Department website's listing of the projects that will be showcased at the Engineering Design Day event, along with a project picture and description, and a YouTube video link to students' projects.

Please continue to check our Engineering Design Day website for further information and this site also lists all of our past Design Day events.

Additionally, please view our 2022 Design Day Booklet which provides a picture and description of all projects that will participate in the 2022 event.