SDSU Hosts The San Diego Foundation-Funded Outreach and Workforce Development Workshop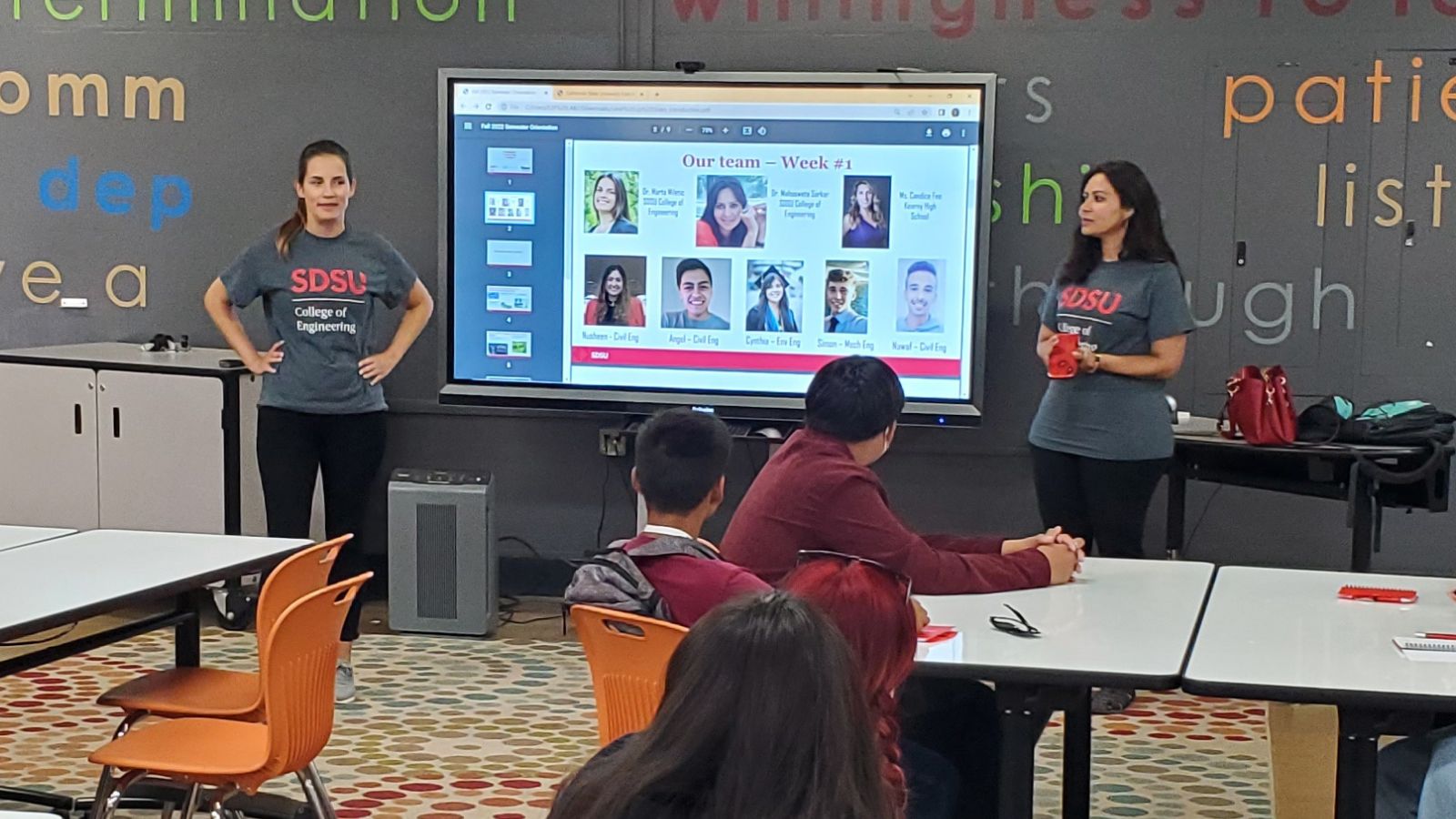 From June to July 2022, San Diego State University's College of Engineering hosted the LevelUp summer engineering workshop for local high school students.
This program was made possible thanks to grant support from The San Diego Foundation. The generous funding allowed for the workshop to bring Engineering to the next generation - with a special focus on exposing girls and underrepresented students to STEM careers.
During the summer, students experienced academically stimulating, hands-on interactive engineering activities, lectures, and career panels with SDSU professors, graduate students, and industry partners (Society of Women in Engineering - San Diego Chapter, Solar Turbines, General Atomics, Cubic Transportation Systems, to name a few) with an emphasis on allowing students to envision themselves in STEM careers in the future.
Led by civil engineering professor Marta Miletić and electrical and computer engineering professor Sweta Sarkar, the 4-week long summer program engaged with underprivileged high school students in order to build a pathway to engage them in STEM careers.
The event proved to be successful, with one student participant even proclaiming, "I am adding SDSU to the list of colleges I am going to apply to!"
"Thank you to The San Diego Foundation for the generous funding which allowed us to bring Engineering to our next generation of potential engineers, scientists and researchers," said Miletić and Sarkar in a joint statement.

View the full photo album here.