SDSU Mechanical Engineers Earn $1.8M NSF DMREF Grant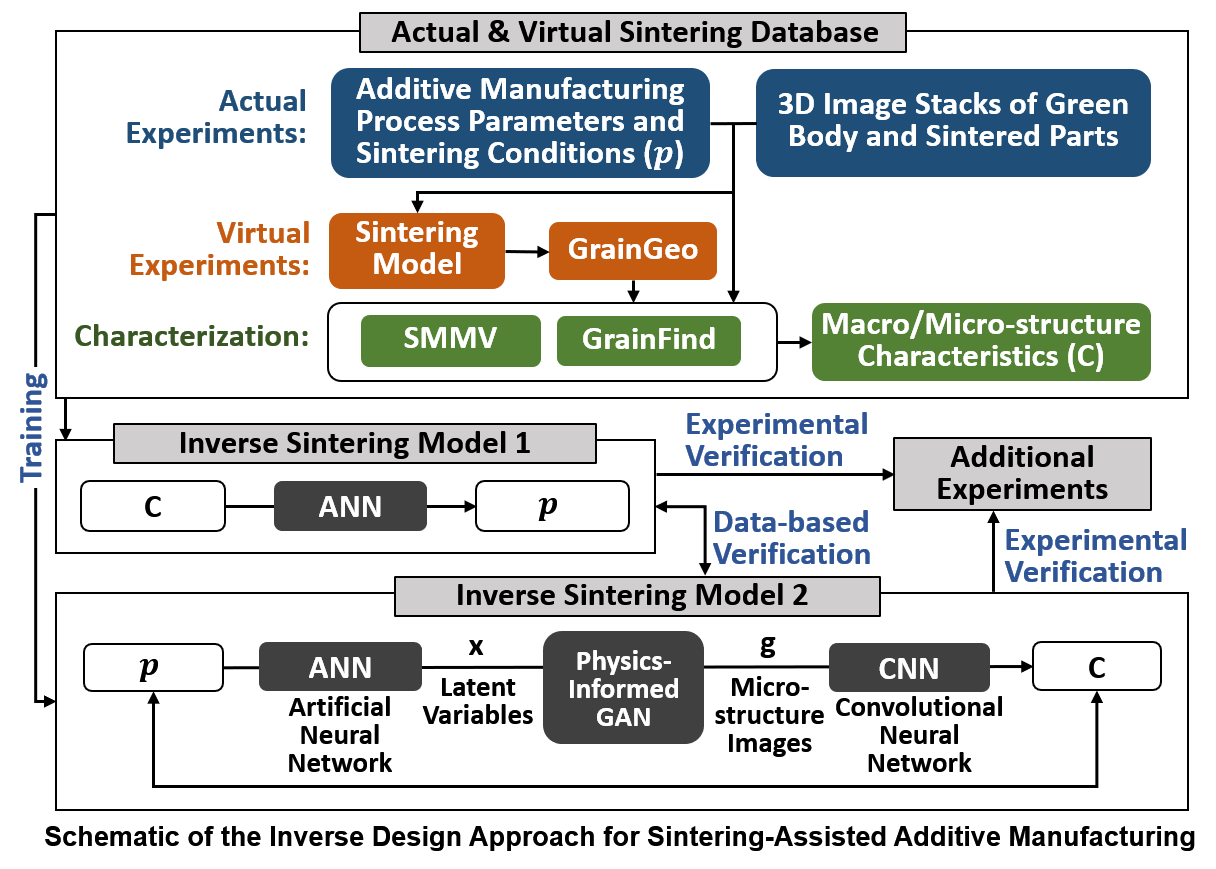 A team of junior and senior faculty members at San Diego State University have earned a $1.8 million National Science Foundation (NSF) award grant from the Designing Materials to Revolutionize and Engineer our Future (DMREF) initiative.
Funded by the NSF, the DMREF initiative exists to support activities that significantly accelerate materials discovery and development by building the fundamental knowledge base needed to advance the design and development of materials with desirable properties or functionality.
College of Engineering Dean Dr. Eugene Olevsky, assistant professor, assistant professor Dr. Elisa Torresani, and Dr. Sungbum (John) Kang are all on the team of SDSU mechanical engineers that earned the DMREF grant, alongside collaborators at Clemson University.
Their research effort, titled, "Accelerating Adoption of Sintering-Assisted Additive Manufacturing Using Integrated Experiments, Theory, Simulation and Data Science," centers on ceramic components, which are used for tools for materials processing, biotech, and energy storage.
The project uses each researcher's unique skill set to integrate experiments, theory, simulations, and data science expertise to develop a new theory of sintering-assisted additive manufacturing to predict the structure, properties, and dimensional changes of finished ceramic components.
"Many researchers use machine learning in manufacturing. The uniqueness of our approach is that we will utilize the strong models that Dr. Olevsky and Dr. Torresani have already developed, so we have that model and experimental base," says Kang.
The team will also develop their own machine learning model that uses both machine model learning techniques and physics-informed machine learning. The ultimate goal of this research is to develop the tools and knowledge to significantly reduce trial and error approaches to process advanced ceramics.
The project will train a diverse team of undergraduate and graduate students in the principles of the Materials Genome Initiative, with experiential learning from three industrial partners, the Air Force Research Laboratory, and two international research centers. Kang plans to hire and train graduate students in additive manufacturing to assist with the initiative: "We have a huge market in the U.S. for additive manufacturing that we'd like to take advantage of."
The project's impact will go beyond the field of ceramic components; its findings will also eventually be developed into partnerships with local San Diego middle school and high school students to expose them to STEM fields.
Torresani, who currently teaches a course on the mechanics of sintering, says her SDSU curriculum will directly benefit from the findings of this study. Kang's courses in computer programming and application cores & mechanics will also benefit from the project: "I'm going to combine this project as an example of programming and sensor skills as well as machine learning."
As junior faculty on the project, Torresani says the biggest benefit is the growth as a scholar while working alongside senior faculty.
"We are young faculty working directly with more experienced faculty. These incredible opportunities help us grow as both researchers and as faculty members. The College of Engineering at SDSU truly cares about the growth of their young faculty members."