Solar Turbines Hosts Training Academy for Engineering Students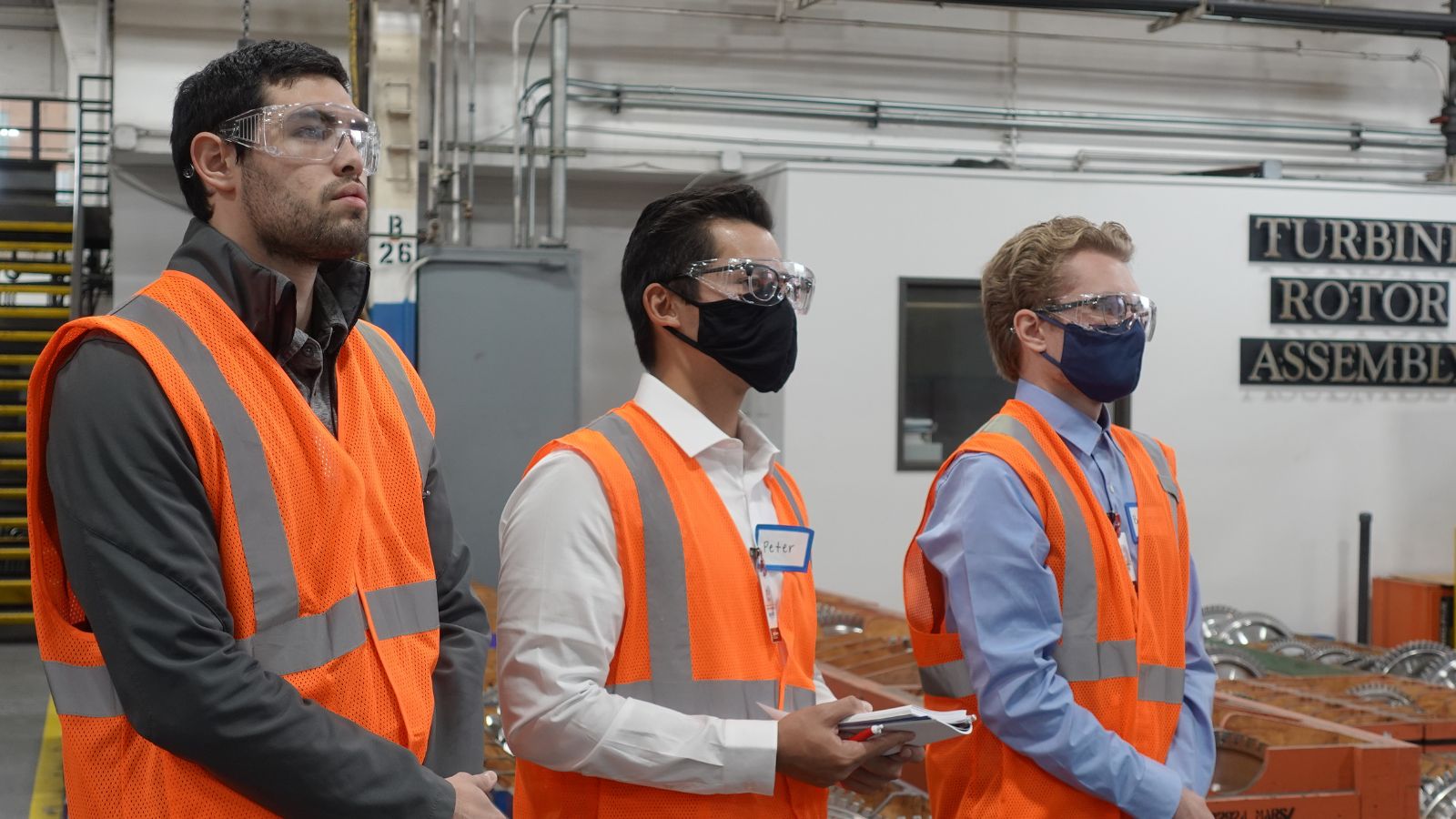 17 students from San Diego State University (SDSU) attended the 11th Annual Solar Turbines Training Academy on October 14, 2022. The SDSU students were joined by students from the Rochester Institute of Technology's National Technical Institute for the Deaf (NTID).
The Training Academy is organized by Solar Turbines' Caterpillar Latino Connection (CLC) Employee Resource Group at their San Diego Harbor Drive facility, with SDSU recruitment facilitated by the SDSU Mathematics Engineering Science Achievement (MESA) program.
The selected students had the opportunity to tour the facility, hear from a recent graduate panel, participate in mock interviews, work on an assigned case study project, and present out to a managerial panel.
"The case study project is an example of a real-world problem that Solar Turbines' engineers could encounter. We provide technical presentations and tours to educate students on our problem-solving process and collaborative efforts used here at Solar Turbines. Training Academy is a great opportunity for students to gain invaluable insight on engineering application in industry," said Solar Turbines CLC Training Academy Coordinators, Alexandra May and Ray Evanoff. Both May (BSME, 20') and Evanoff (BSME, 19') are SDSU MESA program alumni, and participated in the Training Academy as SDSU undergraduates.
MESA is one of the largest programs in the state to support educationally disadvantaged students so they can graduate from college with science, technology, engineering, and math (STEM) degrees. MESA provides academic support and enrichment to more than 18,000 K-12 students and more than 7,800 community college and 4-year college students each year. For more information, visit mesa.sdsu.edu.
Solar Turbines Incorporated, headquartered in San Diego, California, is a wholly owned subsidiary of Caterpillar Inc. Solar manufactures the world's most widely used family of mid-sized industrial gas turbines, ranging from 1 to 39 megawatts. More than 16,000 Solar units are installed in more than 100 countries with more than 3 billion operating hours. Solar is a leading provider of energy solutions, featuring an extensive line of gas turbine-powered compressor sets, mechanical drive packages, and generator sets. For more information, visit www.solarturbines.com.