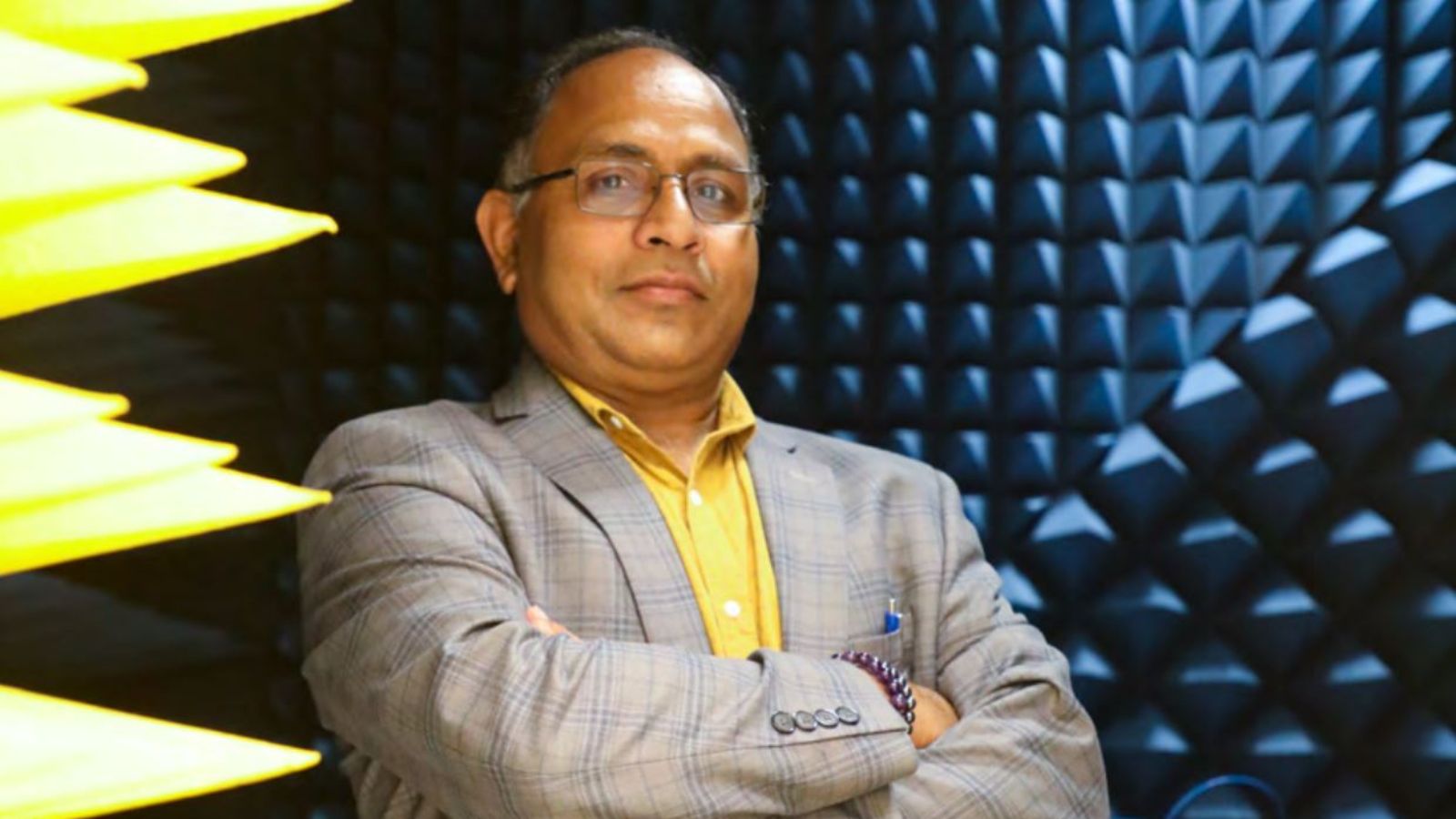 The article first published in the 2022 edition of Highlights: A Magazine of Research, Scholarship and Creative Activities at SDSU.
Funded by the Office of Naval Research, electrical engineering professor Satish Sharma and his Antenna and Microwave Laboratory are designing antennas that can pick up faint signals and stay precisely aligned with their source while onboard U.S. Navy vessels in roiling seas.
Inside of an anechoic chamber lined with graphite-dipped foam pyramids that reduce interference from electromagnetic waves, Sharma's students are calibrating the antennas so they can lock in on out-of-sight communications targets. The key components are a reflector 1.5 meters
in diameter — a larger than usual size that increases the likelihood of picking up scattered signals — and four receivers positioned at 90 degree intervals to direct the primary high-gain transmitting antenna.
Sharma's team is also adapting 5G technology for antennas that will send data from the lunar rovers to a moon-orbiting satellite as part of NASA's upcoming Artemis missions.
View more photos of Dr. Sharma's laboratory here.