Student Org Spotlight: Engineers Without Borders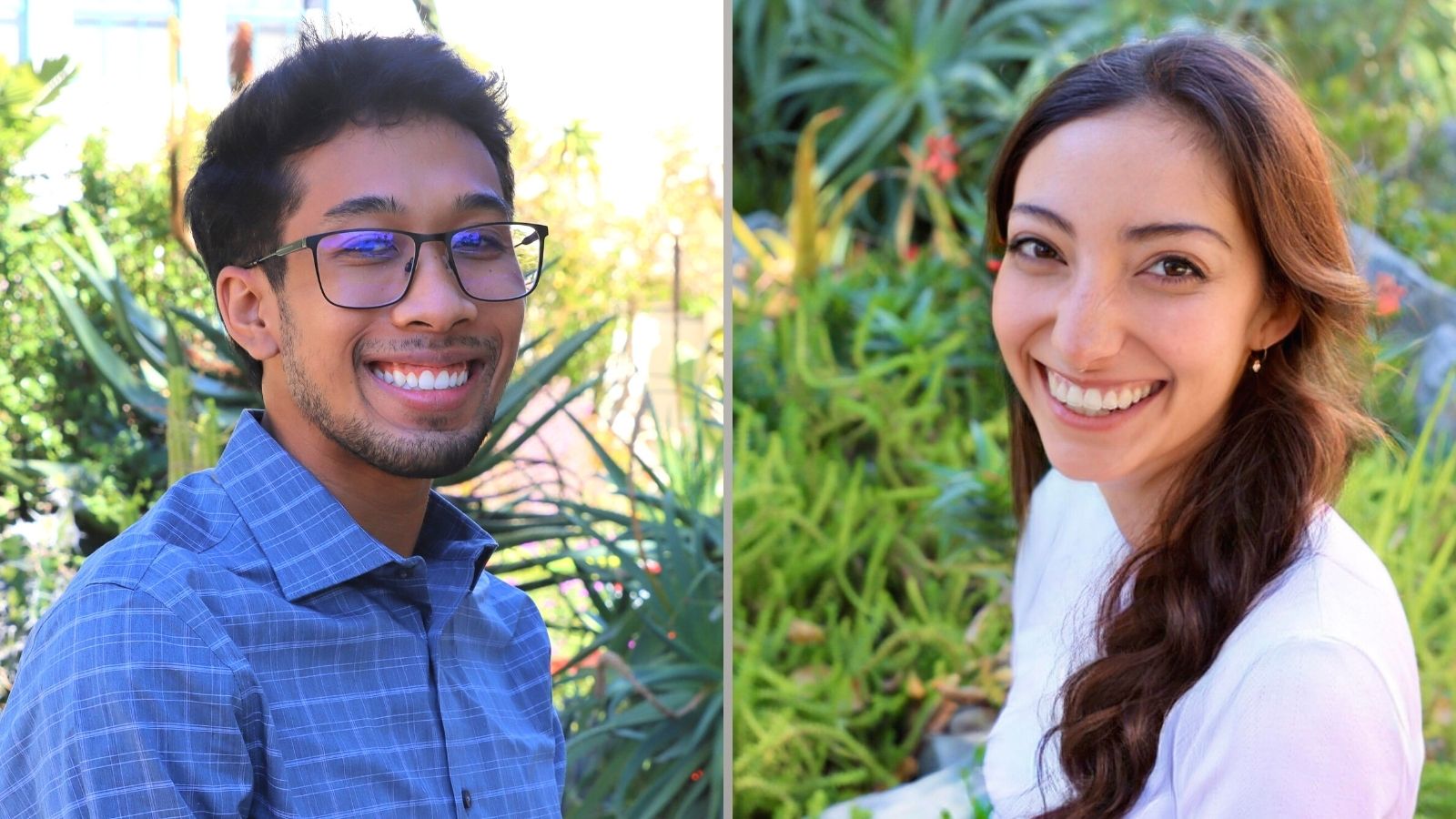 We're highlighting two exemplary members of SDSU's chapter of Engineers Without Borders (EWB). Engineers Without Borders-USA is a non-profit humanitarian organization established in 2002 to partner with developing communities worldwide in order to improve their quality of life.
EWB's vision is "a world in which the communities we serve have the capacity to sustainably meet their basic human needs, and that our members have enriched global perspectives through the innovative professional educational opportunities that the EWB-USA program provides."
Learn more about two EWB members below.
Name: Ciara Grace Garrison
Majors/Minors: Major in Mechanical Engineering/Minor in American Indian Studies
Position in EWB: Secretary of EWB
Any other involvement on campus: Society of Women Engineers and SDSU's SAE Aztec Baja Club
Favorite class this semester: My favorite class this semester/year has been ME490. Having the opportunity to be a part of a design project from start to finish has been a huge learning opportunity. My design team's capstone project is to rethink and redesign the Aztec Baja club's Continuous VAriable Transmission (CVT); with focus on altering the rubber belt for improved power output through the wheels of the buggy.
Area of Engineering that excites you most: Automotive; specifically E-automotive companies and the possibilities that they provide for the future of mechanics/engineering. I have long been enthralled by the automotive and off-roading industry and the continuous growth made. Recently, companies revolutionizing the concept of an electric off-road capable vehicle such as Rivian and Aptera in SD have given me large motivation for the possibilities I may come across in my future.
Why you love Engineering and EWB: Since childhood, I have had a creative and curious mindset about every numerical or mechanical thing around me. Engineering and EWB has provided a community of like-minded individuals that help me to hone my engineering skills and understand what will be asked of me in a professional setting.
Favorite EWB Memory: EWB has provided me with many opportunities for networking and personal growth. My favorite of those was Engineering Day at the Mall this March where I was able to work with children and their parents to help cultivate young, curious, and creative minds while building simple but effective arts and crafts to demonstrate engineering principles on a smaller scale. Having joined EWB my 4th and final year at SDSU, I wish I would have discovered this club my freshman year and joined sooner!
Name: Austin Miller
Majors/Minors: Major in Civil Engineering, Minor in Sustainability
Position in EWB: Fundraising Coordinator
Any other involvement on campus: ASCE, MESA, ANSWER, AMP
Favorite class this semester: CON E 520, Environmentally Conscious Construction
Area of Engineering that excites you most: Surveying, environmental, and sustainability
Why you love Engineering and EWB: I love engineering and EWB because both provide opportunities that allow me to make use of the personal and technical skills that I have, and have developed as a student, in a way that can create something permanent and can have a positive impact for others.
Favorite EWB Memory: My favorite EWB memory is of the conference we attended back in November 2021. I attended this conference as just an EWB member, not really knowing anybody, but it was during this weekend trip where I learned that I really wanted to get involved and take on a leadership position within this organization.
Get involved! To learn more about how to join SDSU's chapter of EWB, visit their website.