Summer Internship: A Day in the Life of Ackara Seav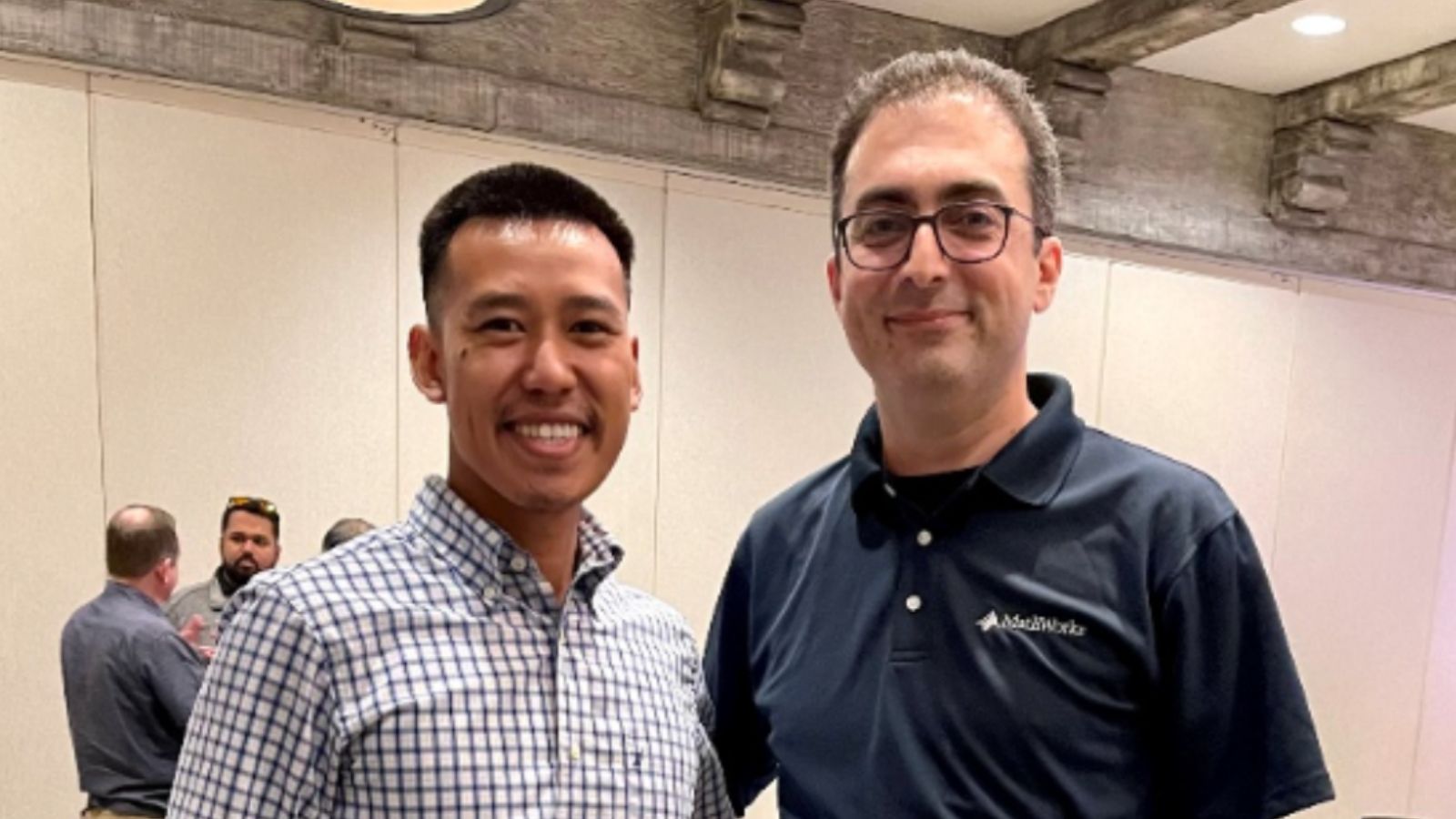 Hello! My name is Ackara Seav, and I am a senior majoring in Electrical Engineering at San Diego State University graduating in May 2023. In addition to my role as an Engineering Peer Advisor for the Center for Student Success in Engineering and a student to the engineering program, I am also a Technical Intern for Northrop Grumman Corporation.
As a proud MESA (Mathematics Engineering Science Achievement) Program member we're sent a weekly list every Monday with program information, updates, and opportunities. As a result of this I was notified of a Northrop Grumman Information Session where they shared about their Pathways program and technologies used. It gave insight of what we can expect as an entry level engineer and with this event I knew this is somewhere I'd love to be after completing college, but never knew I would get the chance to be there sooner.
This summer, I had the opportunity to gain hands-on experience from industry leading engineers and professionals through my internship. Throughout the internship I watched the team define possible, which to NGC means doing more than what's possible today and that resonated with me each day through my own personal contributions to our mission!
This role has enabled me to gain a firsthand perspective of what I want from my future employer, the satisfaction of knowing technology you're developing, testing, or debugging has the potential to protect those around us, and the power of teamwork. There's so much encouragement and patience from the team at NGC. The tools that they have taught me has helped me identify my weaknesses, but also increased my knowledge.
During my pursuit of obtaining my bachelor's degree I wondered if this was for me, but after this experience I know I enjoy it and the learning has just gotten started. My days at NGC are always different, but that's what I love about the job is that you'll always be learning or maybe one day I'll be teaching someone the same way I'm learning now.
Below is a glimpse at my day in the office as a Technical Engineering Intern:
6:30 am – I begin battling the snooze button for a little, but after a couple more minutes of rest I get the day started. As much as I struggle to wake up, early mornings are still my favorite time of the day. I start the day by making my bed, getting ready, and packing lunch to head out to the
office.
7:40 am – Arrived at the site and take a few minutes before heading in to think about my agenda for the day during and after work. I like to park at the farthest parking spot to get my blood flowing before starting my shift.
8:00 am – Time to start. I open my laptop and check through my emails to see if anything new is tasked to me. If there's nothing new, I will catch up on old documents I need to familiarize myself with and read about certain engineering topics that are related to my program.
9:30 am – We have weekly report meetings with the engineers to discuss project statuses and a time for us to see how everyone is doing. I realized NGC really cares about work life balance and health which is great to see from such a big company.
10:30 am – Resume any tasks I was working on prior to the meeting and or go into the lab to conduct some work. I really enjoy going into the lab because we can use the basic knowledge we learn during our education and apply it in the workforce. I really enjoy working here because it gives me an understanding of the endless possibilities that I can do after graduation.
1:00 pm – After taking a thirty-minute lunch, I came back in time to join Northrop Grumman's employee resource group Toastmasters session. I was really interested in participating in it and learning about ways I can improve my impromptu speaking. Although I wasn't called upon during this session, I did learn a lot and look forward to trying to join again.
2:00 pm – Head back to the lab to shadow the engineers while they continue to work on defining possible. This is the best part of the day because I get to see firsthand of the hard work these engineers put in to keeping us safe and making sure our products serve its purpose.
5:00 pm – It's time to go home and get ready for another day of learning!
I am thankful for this opportunity because it has allowed me to narrow down what area I would most enjoy working in after completing my degree. It has also enabled me to learn a lot about the things that I can practice on in pursuit of becoming a better future engineer. This program has allowed me to further my passion for engineering. My favorite part of this internship was attending the technology fair where we were able to learn about all the programs at NGC and the endless possibilities. I am excited to go back to SDSU and make more correlations between what I learn in school and the job.