Summer Internship: A Day in the Life of Eduardo Nunez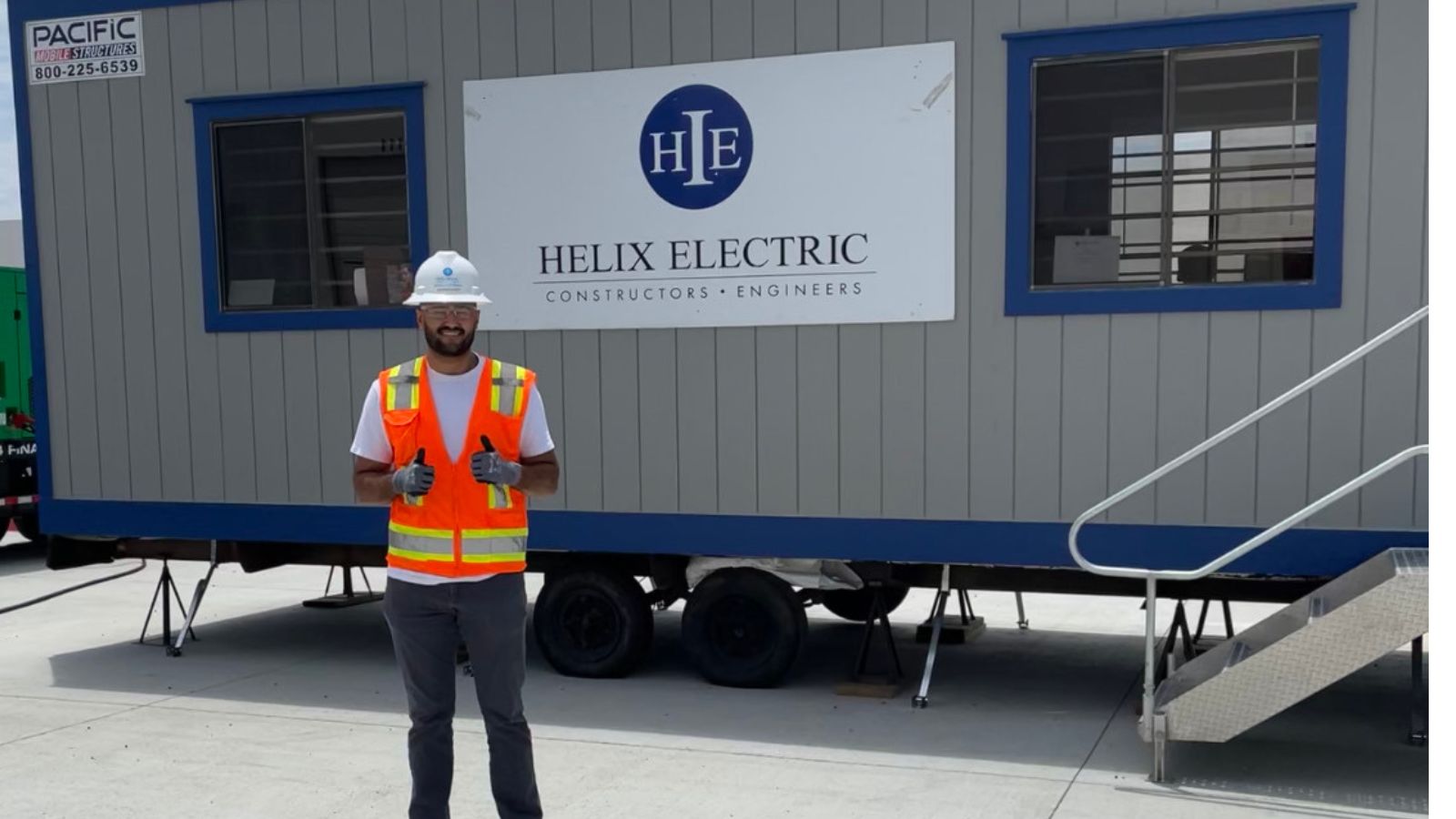 Hi! My name is Eduardo Nunez (he/him) and I'm a Civil Engineering major. This summer, I am interning at Helix Electric, an electrical subcontractor in San Diego, California, as a Project Engineer Intern.
The process of getting my internship was through a lot of networking with people in my major as well as with people outside my major. I also attended big career fairs, but the one that helped me get this internship was through PDD, which is the Professional Development Day, organized by ASCE (American society of civil engineers) which I am a part of as a member. PDD is a career fair but with 60 plus civil/construction companies. I really just talked to the people from Helix Electric and got along and the next week had set up an interview with them.
Here's what a day in my life looks like:
7 am: Get to the office and get some coffee to start my day.
8 am: I work on Bluebeam and check other emails and keep up-to-date on Teams.
9 am: At this time, I usually go to one of the four projects my Project Manager has me working on.
10 am: While on project site visits, I attend weekly trades/subcontractors meeting with general contractors in order to discuss any issues with the project and the schedule.
11 am: I grab some lunch with my project manager!
12 - 2 pm: I get back to the office and work on Bluebeam, usually takeoffs or some issues that were seen on site. I also add necessary items to the cloud folder (Contracts, drawings, etc).
2 pm - 3 pm: I meet with my project manager and discuss what my duties for the next day are and see how I have improved. Then it's time to go home!
(SIDE NOTE: most days vary constantly, the construction industry changes daily and that is a basic day in life but it is not always like that. There are days when you are out on the project all day long and others at the office.)
Some highlights for me so far have been seeing how conduits are being installed and how many pipes are needed underground for apartment complexes. I am currently working on an Amazon project and it impresses me that no matter how small a job is, there are many complications that can occur to finish the job.
This internship has helped me reassure myself that I actually want to work in this industry. Obviously, something new will always scare you, but you will not know if something is for you if you do not try it at all.
Edited for clarity.