Women in Engineering Highlight: Lindsey MacLeod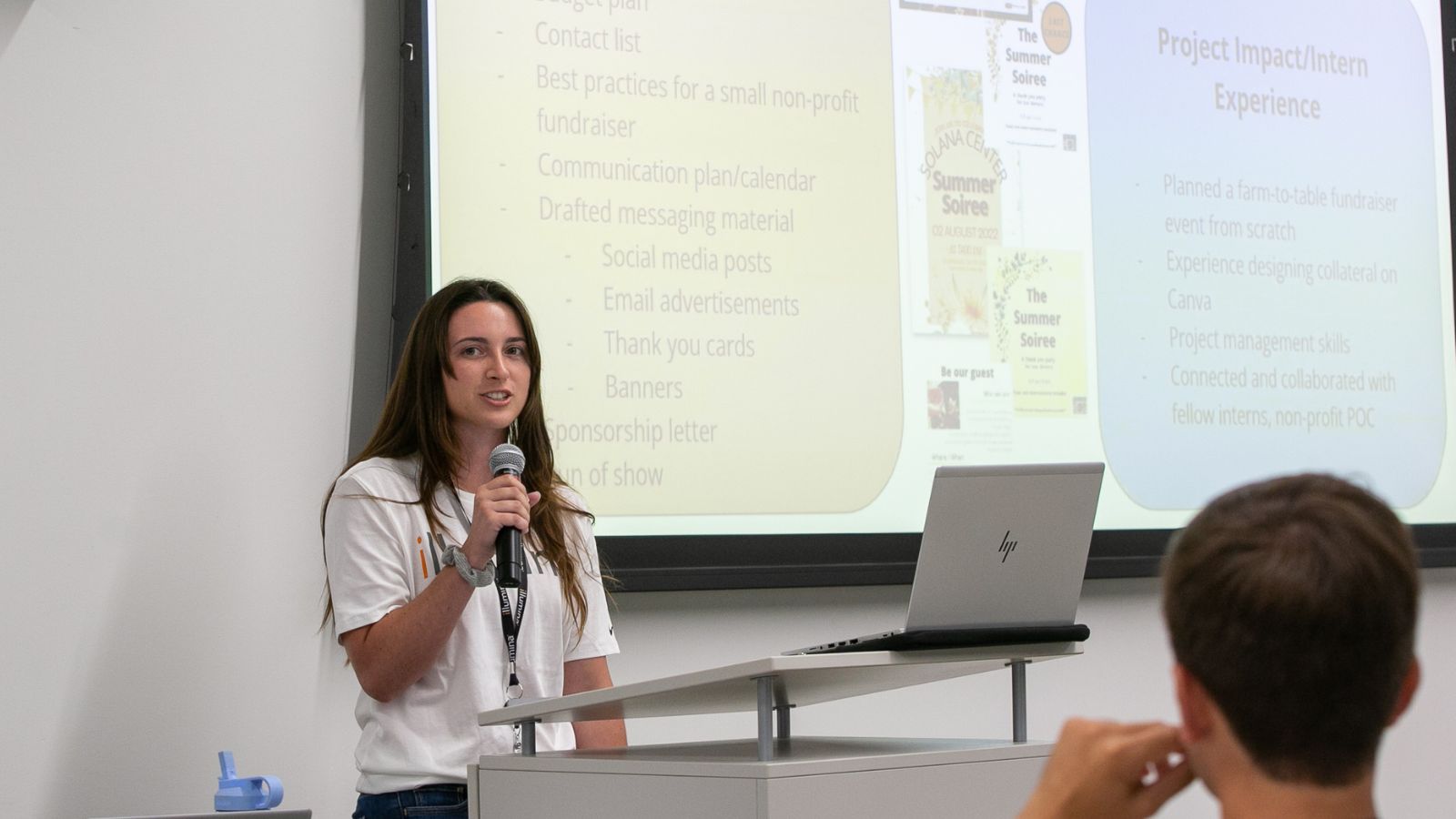 As President of Quality of Life Plus (QL+) and a mechanical engineering intern at Illumina, senior Lindsey MacLeod stays quite busy. Her application to Illumina was one out of 10,000 applicants, and one of only 72 to earn an internship! Hear from MacLeod as she shares her journey to Illumina.
I first learned about Illumina when I was a freshman at San Diego State University. Illumina is a global biotechnology company with their headquarters located in San Diego. They design and build instruments that conduct analysis of genetic variations and function. As I learned more about genomics, the company culture, and the positive impact Illuminia has on human health I knew I wanted to work there someday. My mentor informed me of Illumina's internship program for juniors and seniors in college. When applying they list all the intern titles such as mechanical engineering, quality engineering, and packaging engineering. After applying in October and interviewing during December I received an acceptance offer in January. The internship runs 12 weeks through the summer. There are two start dates depending on if you are in a semester or quarter system. The internship program offers both onsite and virtual options. I chose onsite in San Diego and recommend onsite internships because it is easier to ask questions and get to know people.
Illumina's internship program offers a complete immersive experience into working a full time job there. I worked as a mechanical engineering intern under the Life Cycle Management - NPI group. I got to complete original CAD designs and 3D print them to be used on the assembly line of Illumina's products. This allowed me to work on my DFM, problem solving, and presentation skills. Additionally, I was able to complete an experiment on one of Illumina's instruments where I was able to learn about real life lab applications. The experiment allowed me to work in one of Illumina's labs and build my knowledge about python programming.
On an average workday I would come into the office and check my emails and messages from coworkers. I would plan out my day based on what was already scheduled into my calendar and update my project managers on any progress I had made. Each week looked completely different for me including mentor meetings, guest speaker lectures, meetings with my project managers, meeting with my functional manager, and completing work on my own. I loved having freedom and control of planning on when to do my work.
The highlight of my internship experience was the guest speaker lectures Illuimna offered to all the interns. The guest speakers were all leaders of Illumina such as the Chief of Global Operations and the Vice President, Head of Illumina Open Innovation. This lecture series gave me insight into what Illumina's core company values were and how they were actively working to achieve them.
After completing my internship my manager expressed interest in having me come back as a full time employee after I graduate in May. I eagerly went through the process and have officially signed on to work with Illumina once I receive my undergraduate degree from San Diego State.
Everyone at Illumina is very open to talking to interns and sharing their expertise. My biggest piece of advice for anyone interning or starting a new job is to ask anything you are curious about and to seek out the people that have the answers. It is important to remember that you are not expected to know everything and that companies will train you.
This internship allowed me to know that I am capable of working as an engineer in industry. San Diego State prepared me for this internship by teaching me core engineering skills. My best professors at San Diego State were the ones that currently work or have worked in industry before. I recommend having foundational knowledge in a wide set of computer applications such as CAD softwares and programming languages so that you are prepared to learn new skills at the company you work for. Being adaptable in your work process and continually being open to learning new things are the two main things I learned from my time at Illumina.

Next steps: Thanks to mentorship by SDSU Sciences alumna and Associate Director of Quality Systems at Pacira, Michelle Davis Vargas, Lindsey has not only successfully secured and completed an internship at Illumina. She has also been offered a job as a Mechanical Engineer I at Illumina upon her graduation in May 2023.