125th Anniversary Emeriti Faculty Highlight | George Mansfield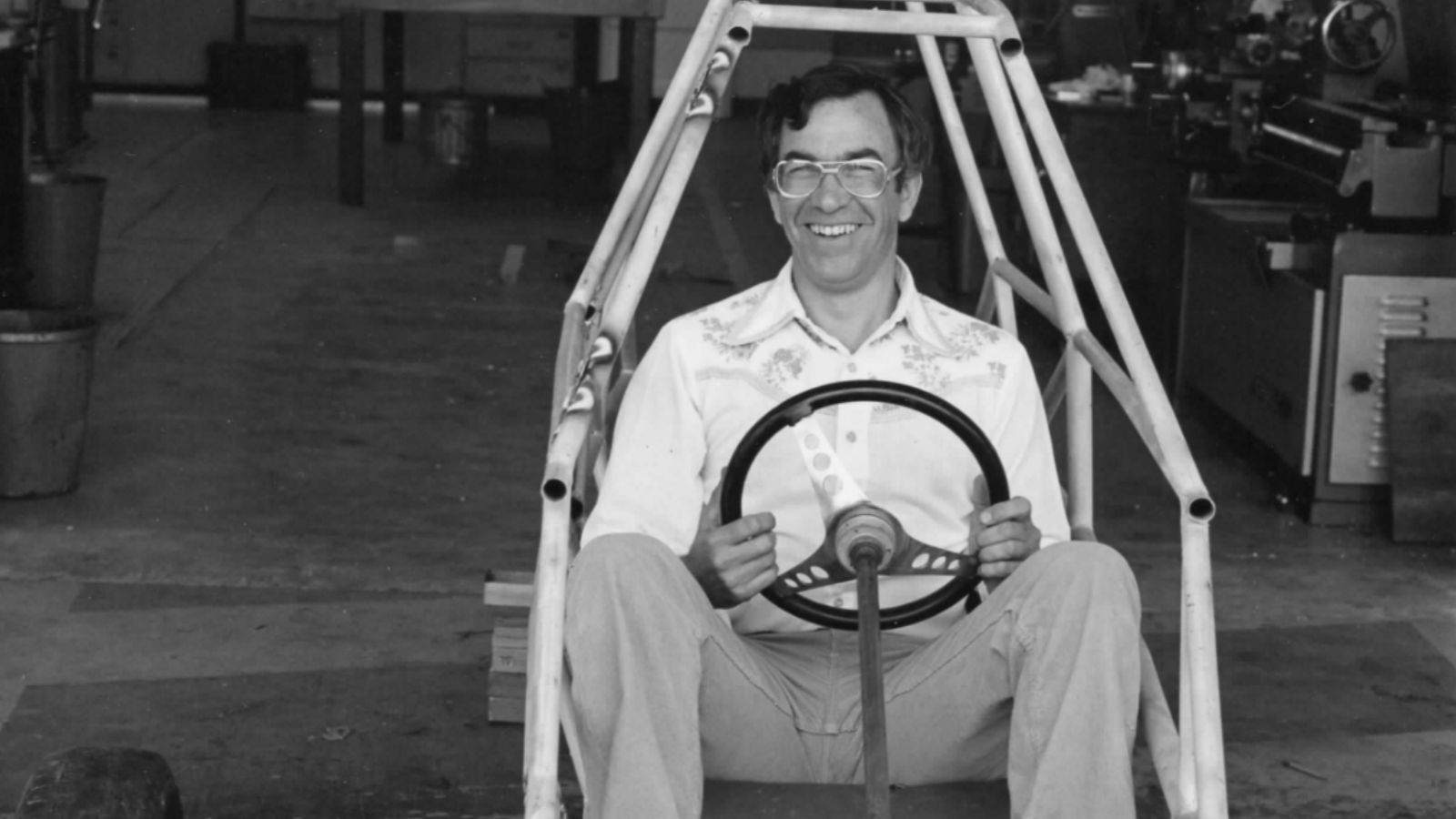 As part of SDSU's 125th anniversary celebration, we take time to recognize faculty who not only served the institution for many years, but have also chosen to support the university by volunteering their time and expertise to mentor our students. We recognize the faculty who spearheaded the college to the powerhouse it is today through their teaching. Some professors, like George Mansfield, went above and beyond.
To give a recent example, George Mansfield even took a Zoom interview for this article on his birthday.

Mansfield is an SDSU Mechanical Engineering emeriti faculty member who to this day is one of the most asked about, remembered and beloved professors in the College.
The mechanical engineer earned his bachelor's degree in his home state of Michigan at University of Detroit, where he met his wife, Mary Margaret.
From there, Mansfield worked in the engine controls industry in Detroit and South Bend in three different jobs before his old boss from Detroit gave him the fateful call with an offer to work at Solar Turbines in San Diego. They soon after moved to San Diego, where their one addition to the land to add a sense of their Michigan home was to add trees on their land.
Mansfield earned a master's degree at San Diego State University in 1967. He soon decided to accept a teaching position at his alma mater: "You know how things get old? It turned out that teaching really never got old."
After departing Solar Turbines to teach at SDSU, he also began consulting. His consulting reports became the primary driver for his being promoted. "I loved it, and I loved bringing the industry experience into the classroom."

He taught at SDSU full-time from 1968-1994, then in 2002 began teaching part to full-time until 2014. During this time, all five of his children attended SDSU: Mary Ellen, Claire, Julie, Joe, and George III. Four of them graduated from SDSU. His daughter, Mary Ellen, attended and then graduated from Hayward State.
Mansfield has had an especially lengthy career: after practicing for 65 years and teaching for over 40, he earned seven patents. He still participates actively in mentoring to this day.
Mansfield has been very helpful with Engineering emeriti efforts. His mentoring includes programs such as Reality Changers (a program for underserved students in grades 9-12), The National Society of Black Engineers (NSBE), and even helping students secure internships at local firms such as Solar Turbines. He recalls working with SDSU NSBE former president Jamila Thomas and enjoying favorite student Corina Laird's 2020 graduation on Zoom. Calling SDSU students "sharp and practical," Mansfield says he also enjoys advising the Aztec Baja and Aztec Electric racing teams.
Mansfield recently attended the showcase of the new emeriti faculty office in the Engineering building. "I'm really looking forward to using our new faculty office and doing some outreach for the students from there," he said.
The Mansfields still reside San Diego, where they have lived since arriving to San Diego in the 1960s - several trees they planted upon moving to San Diego to remind them of their home state of Michigan still remain. Their SDSU Aztec family tradition also lives on: Matthew, the last of his grandchildren, currently attends SDSU.

SDSU is grateful to all those who provide support and volunteer their time to the University, and especially honored when emeriti and retired faculty and staff choose to do so.

View more photos here.