Alumni Highlight: Daisy Galeana ('98, '22)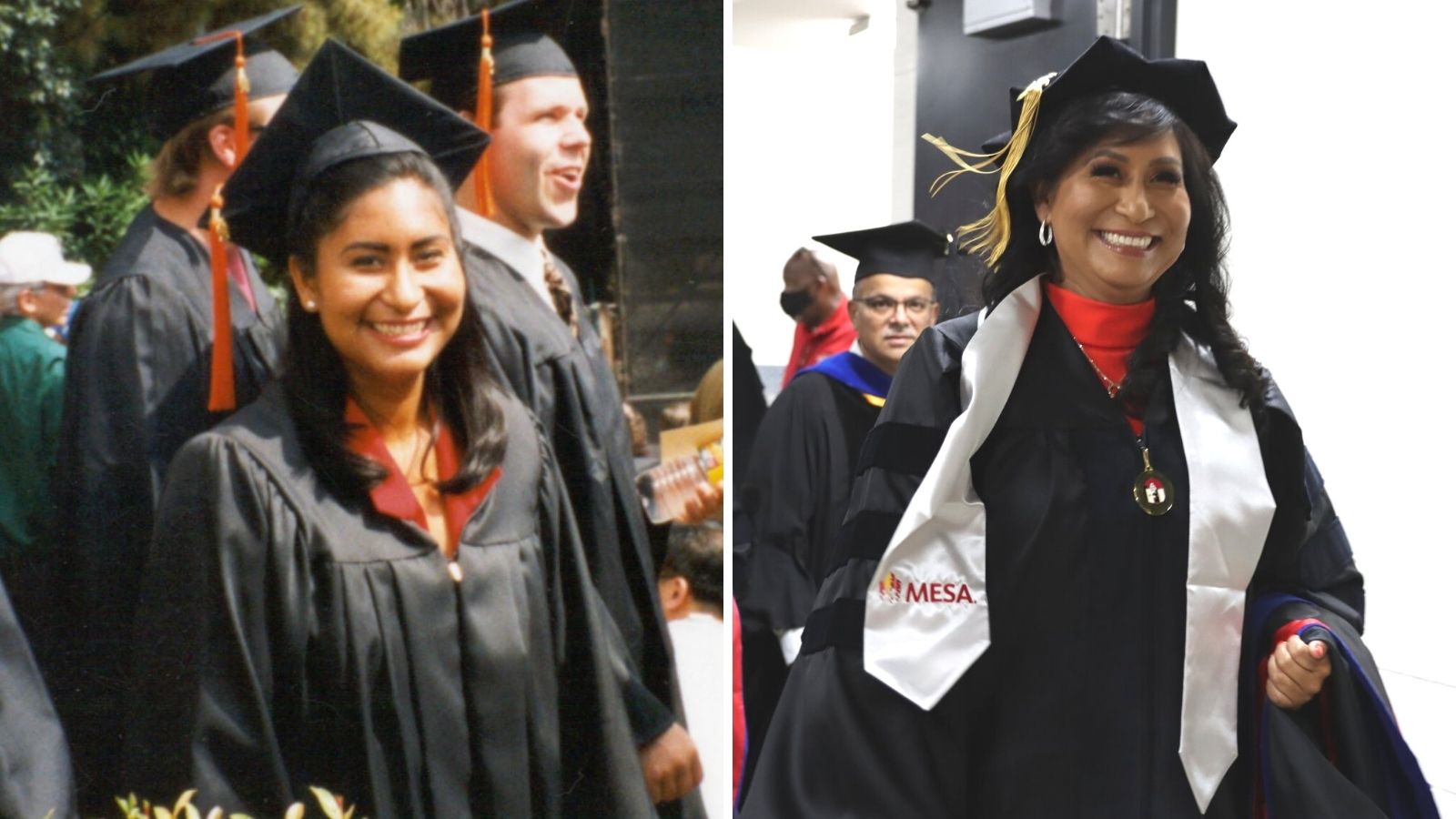 This Spring, SDSU MESA alumna Daisy Galeana ('98, '22) earned a joint doctoral degree in Mechanical Engineering from San Diego State University and UC San Diego.
Dr. Galeana leads Experimental Manufacturing by providing support across turbomachinery products and complex manufacturing projects. She provides leadership and collaborates with Design Team to determine solutions, goals, and objectives while coordinating support from appropriate Solar departments.
Dr. Galeana started her career at Solar Turbines in 1998 as an intern and rotation program. After working as a contractor at NASA, Daisy returned to Solar Turbines in 2006 as a Software Test Engineer. In 2015, Daisy became a Development Test Engineer testing C40 through T130 development, production, and overhaul engines.
Her collaboration with Combustion and Aerothermal Engineering led to significant improvements in engine performance. She spent years in Oil & Gas Business Development as the Regional Technical Manager for Mexico and Latin America regions. In this role, she was responsible for the RFEs work agenda and customer support. Dr. Galeana has spent the last two years in TMP as the Program Manager of Diversity, Equity, and inclusion (DEI). In this role, she led DEI initiatives acrossbusiness units.
In 2019, SDSU honored Dr. Galeana's 25 years of community advocacy by naming a student center after her in the Engineering building. Also, in the same year, she was a finalist for Woman of the year by San Diego Magazine.
In 2013, Dr. Galeana founded the Solar's Young Women's Academy with hopes of creating a more diverse workplace. It is a forum for minority female high school students to focus on their education and provide support and resources that will lead them to employment in the STEM field. Dr. Galeana has brought the program to the edge of expansion within San Diego and has also inspired Caterpillar to create their own program as well as other Fortune 500 companies globally.
Dr. Galeana is a Chula Vista native and a single mother of two. She is a first-generation college student achieving a Bachelor's Degree from SDSU, a Master's Degree from the University of Miami, and a Joint doctoral degree from SDSU and UCSD.
Learn more about Dr. Galeana here.