"Where Are They Now" Donor Story: Donald Mensah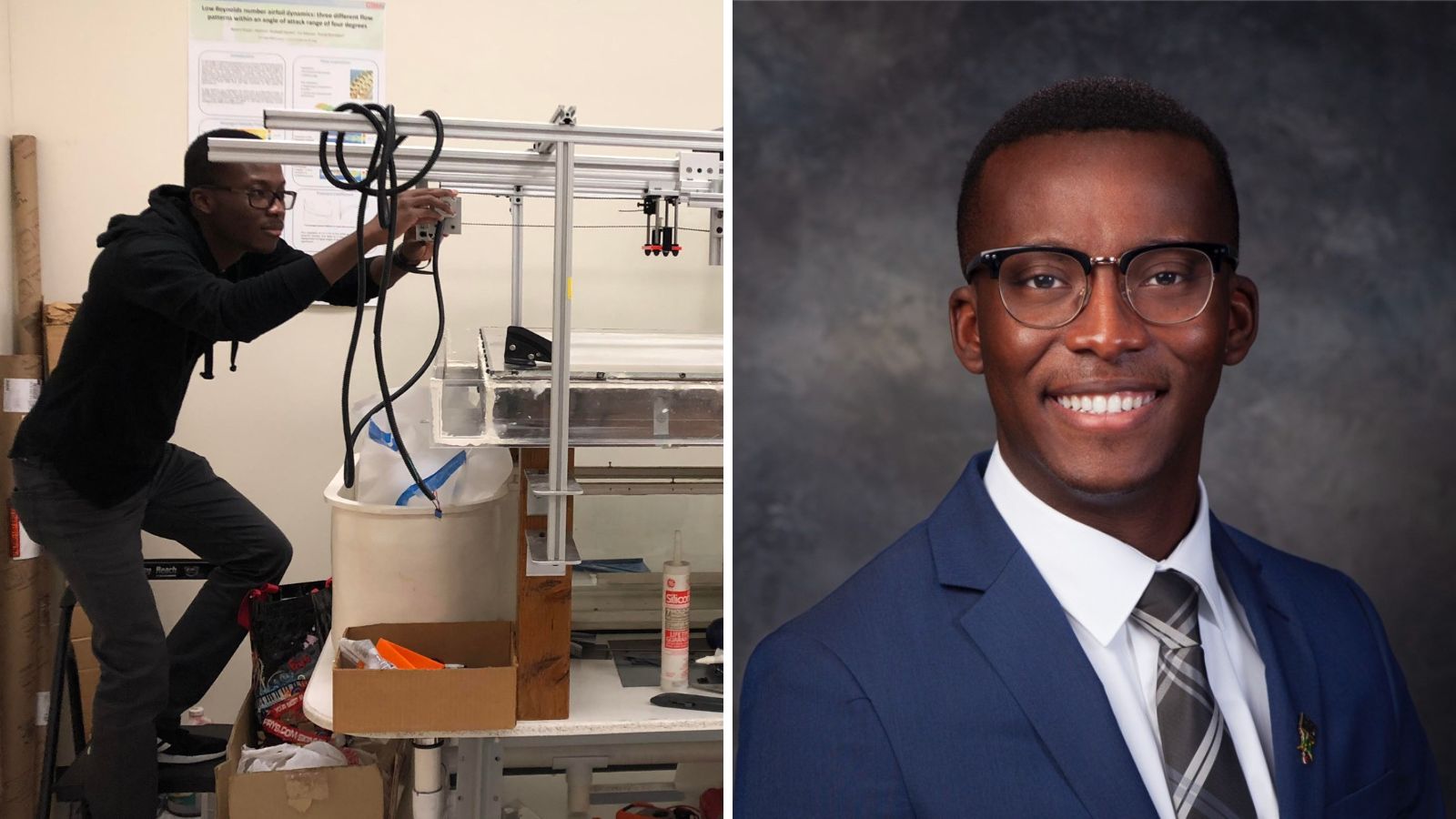 Just three years out of his bachelor's degree in Aerospace Engineering, early career graduate Donald Mensah is already giving back.
Mensah (BSAE '19) participated in SDSU's MESA Program, DBF (Design, Build, Fly), the 3D Printing Lab in SDSU Library (BuildIT), and as chapter president of SDSU's National Society of Black Engineers while an undergraduate student. Now working in aerodynamics at Lockheed Martin Aeronautics, he gives back to the programs that gave him so much by donating to the MESA Engineering Fund.
Originally from Sacramento, CA, Mensah transferred to San Diego State University after participating in the MESA Program and serving as the NSBE chapter president at Sacramento City College. Due to his experiences with MESA, he chose SDSU because it had a stellar engineering program and also had a MESA chapter: "It was only a natural transition to come to SDSU and join MESA here as well."
Quickly becoming involved in MESA, he credits the program for introducing him to DBF, the National Society of Black Engineers chapter at SDSU, and even research opportunities with aerospace engineer Dr. Gustaaf Jacobs, all of which he immersed himself in. All of these experiences are what led him to give: "It's so important to me to give back to the program that gave me so much. MESA has taken me from just an ordinary engineering student to an engineering leader. When I got the email about SDSU's Day of Giving, I always thought you had to be the richest guy to give, because when you see or hear that someone donated to a college or a program, you always think like they have to be some well-off person. But you really can help as much as you want as little as you're able, or as much as you want."
Aside from donating monetary gifts to the MESA Engineering fund, Mensah has also served as an invited alumni speaker for MESA back in 2020 via Zoom. Now in Palmdale, CA for his position as an Aeronautical Engineer with Lockheed Martin while pursuing a Master's Degree at Virginia Tech in Science and Aerospace, Mensah hopes to continue to donate and give back to SDSU.
The College of Engineering is grateful to all those who provide much
needed philanthropic support. If you or anyone you know is interested in
supporting the College of Engineering, please contact Kate Carinder,
Senior Director of Development for the College of Engineering at:
[email protected].